We have a guilty pleasure: Quirky pillows. We absolutely love adding decorative cushions as unique and eye-catching accents at home and today's Craft Of The Day totally fits the bill. This flower petal pillow from The Crafting Chicks is so stylish… we can't believe it's actually handmade.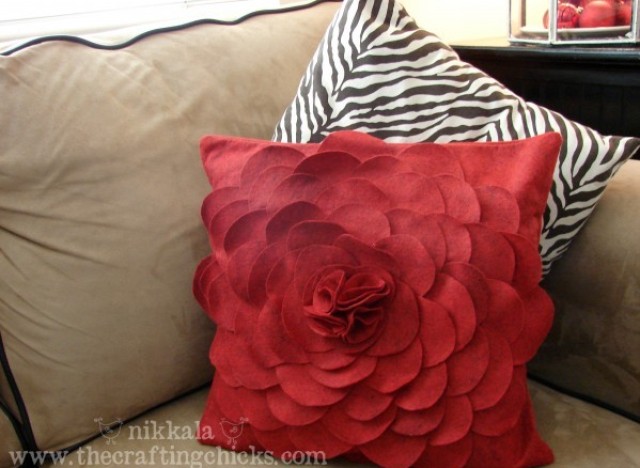 This DIY is a nice way to dress up bedding or add a pop of color and texture to a neutral-colored sofa. Made from felt pieces cut into the shape of petals, it reminds of us something we might see at Pier 1 or Anthropologie, but made for a fraction of the price! For a full tutorial on how to make this pillow and other crafts, head over to The Crafting Chicks.
And, be sure to check out our other great crafts in our Craft Of The Day slideshow below.
SUBSCRIBE AND FOLLOW
Get top stories and blog posts emailed to me each day. Newsletters may offer personalized content or advertisements.
Learn more