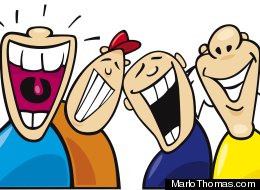 A man was on his deathbed, drifting in and out of consciousness. Suddenly he opens his eyes and sees his wife silently praying beside him.
"Darling," he said, trying to sit up. "I have something to confess to you, so that I may pass on to heaven"
"What is it, dear?" his wife responded softly.
"I cheated on you," he said, his voice growing more urgent. "Just last week, in fact."
"There, there," his wife said softly. "Don't worry about that now. Just lie down and let the poison take effect."
Add Marlo On Facebook:
Follow Marlo on Twitter:

Weekly Newsletter

Sign up to receive my email newsletter each week - It will keep you up-to-date on upcoming articles, Mondays with Marlo guests, videos, and more!

Sign up here