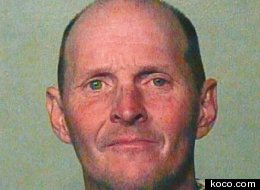 No soup kitchen for this beggar. Shane Warren Speegle told Oklahoma City police he made $60,000 panhandling last year.
"Why would I go get a job?" he said to an officer who approached him earlier this month, according to KOCO.com.
Speegle, 45, carried a 4-foot-by-4-foot sign requesting money for travel and food at an Oklahoma City intersection, noted DigitalJournal.com. A cop warned him that he couldn't panhandle without a license, but Speegle suggested that a $200 daily permit was within his means, KOCO.com reported.
A $60,000 salary puts Speegle in the average-income realm of architects, appraisers and computer programmer analysts, according to careerbuilder.com. It also puts Speegle comfortably above the U.S. median household income of between $49,434 and $51,413, BusinessInsider pointed out.
In Speegle's case, perhaps beggars can be choosers. In words that would stir up many hard-working Americans and the 8.2 percent who are unemployed, Speegle reportedly told the officer: "I'm lazy and I made $60,000."
The officer reportedly issued a warning to Speegle to leave because he had neither a permit nor an insurance policy. The cop returned 20 minutes later and arrested the still-pandhandling Speegle for soliciting from the street, KOCO.com reported. Speegle was taken to the Oklahoma County jail.
Want to read more about crazy odd jobs? Check out these strange listings we found on Craigslist:

Strangest Odd Jobs On Craigslist
Braids are all the rage these days. If you've got some magic fingers, a Jersey City salon is looking for you!

A little person is needed in Fayetteville, Arkansas to greet someone at an airport. We're not sure if this is joke or a set up for a blind date, but hey, the job will earn you a free dinner. Must be between 2'8" and 4'8".

Are you ready to rumble? This Philadelphia-based club pays wrestlers $75 per match to record the session for their website.

Do you like scaring the you know what out of people? This Delaware haunted house is in need of ghouls. Bonus if you can drive a tractor.

Experienced mascot needed in New York City to greet conference attendees. Monkey suit provided.

If you find yourself in Arkansas and in need of a good tan, contact the owners of Bikinimowing.com. Yes, it really exists.

An extremely hairy (arms especially) female model is needed in Sacramento. This job pays $1,000 a day!

This Boston-area farm needs help bottling raw milk. Cookies not included.