Was there anything better when you were a kid than the sound of the ice cream truck coming down your block? That music still sparks the same giddy feeling in adults, the only difference is that we refrain from running out the door with a pocket full of change -- most of us do, at least.
There were so many good options to choose from: the Rocket Pop, the Screwball and the Mickey Mouse Bar, to name a few, and everyone had their favorite. In honor of your classic childhood frozen treats, take the quiz to see how much you know about these ice creams.
Ice Cream Truck Classics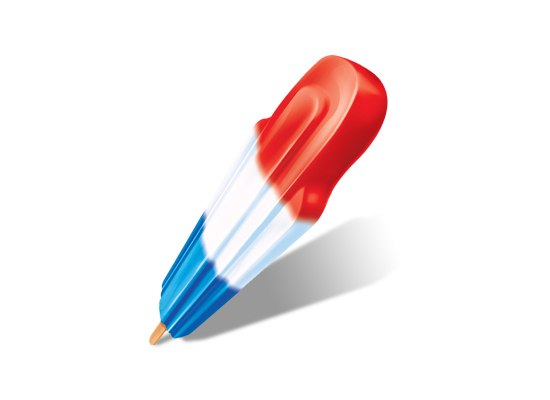 To get the highest score, get all the answers right in the fastest time!
The clock will start as soon as you submit your first answer.
0:00
What are the flavors of the Red, White and Blue Turbo Rocket?
Cherry, lemon and blue raspberry
Strawberry, lemon and blueberry
Cherry, lemon and blueberry
Strawberry, lime and blue raspberry