Let's hope this is a sign of things to come!
Princess Anne, typically seen in solid-colored skirtsuits and sensible black shoes, arrived at the Olympic Village wearing a white polo, navy Adidas pants and bright red sneakers. Sneakers! On the Princess Royal!
Princess Anne, who counts Queen Elizabeth II as her mum and Prince Charles as her brother, had her athletic gear on to greet the eager members of Team GB, who also arrived to the village in their red sneakers.
If Princess Anne did succeed in blending in with the group, it wouldn't just be due to her footwear. As a talented equestrian, Anne is also the only member of the British Royal Family to ever have competed in the Olympic Games, in 1976. (Although she told reporters that she would've hated having to compete in her home country -- too much pressure.)
But the princess appeared relaxed as ever in her bright trainers and sunnies on Tuesday. With all the news about Kate, William and Harry's multiple planned appearances at the London 2012 games over the next two weeks, we've got our fingers crossed that the young royals show up with equally cool threads. Can't you just picture the Duchess of Cambridge in some neon Adidas kicks??
PHOTOS: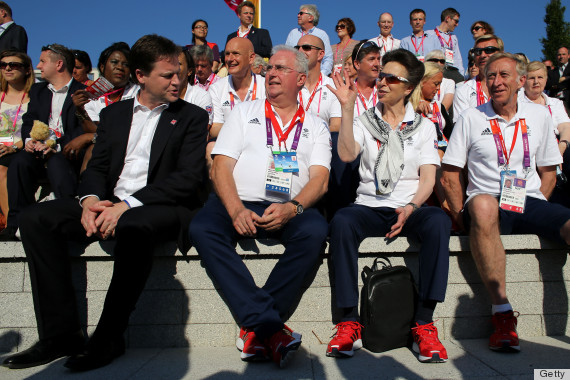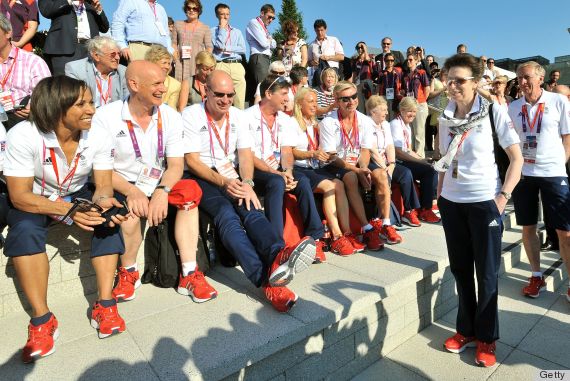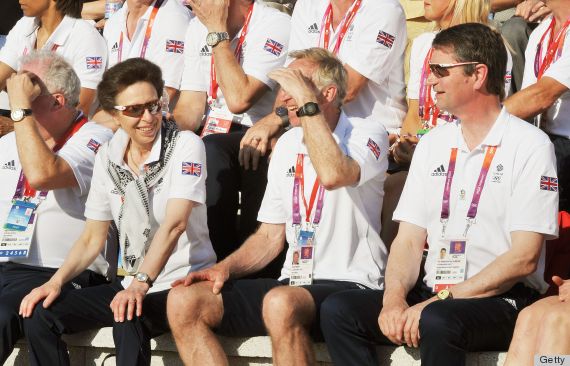 See what the British athletes will be wearing:

Loading Slideshow
(AFP photo)

(AFP photo)

(Getty photo)

(Getty photo)

(Getty photo)

(Getty photo)

(Getty photo)
Want more? Be sure to check out HuffPost Style on Twitter, Facebook, Tumblr and Pinterest.