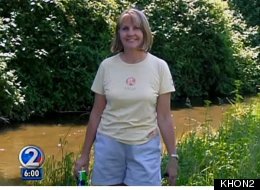 Her manager said she was a thorough and efficient worker, but the company's owner reportedly thought that Debra Moreno, an office coordinator in Maui, sounded "old on the phone" and looked "like a bag of bones." The owner, Carolyn Frutoz-De Harne, also allegedly told one of her managers that Moreno wasn't the type of worker she wanted representing her company, Hawaii Healthcare Professionals Inc., which provides home health care for seniors.
So after Hawaii Healthcare in 2008 decided to lay off the then-54-year-old Moreno, the manager, unnamed in accounts of the case, reportedly told Moreno of the owner's views. In 2010 Moreno filed a complaint of age discrimination with the Equal Employment Opportunity Commission against her former employer. And a judge on Thursday ordered Hawaii Healthcare to pay Moreno $193,236 in the lawsuit that the EEOC brought in her behalf against the company and its owner, Frutoz-De Harne.
"When someone says I look like a bag of bones or I sound old on the telephone or I look old, it's pretty hurtful," Moreno told Hawaii's KHON-TV. "I was embarrassed and demoralized," she told the EEOC. "Age had never before been a consideration for me.... The court's decision makes me feel optimistic and vindicated."
Hawaii Healthcare made no comment to the media about the settlement and reportedly has closed shop in the meantime -- a move that might complicate the payout to Moreno.
Age discrimination cases are very rarely clear-cut, experts say. And what often complicates such matters is that, when the cause is age, employers can often come up with an alternative reason for why they are terminating a worker. And for their part, workers are often loath to pursue such cases out of fear of the consequences in the labor market.
But this case in U.S. District Court of Hawaii was noteworthy for its accusations of outlandish discrimination, said the EEOC in a news release on the lawsuit. "What makes this case especially appalling is the flagrant disregard for a worker's abilities, coupled with disparaging ageist remarks and thinking," said Anna Y. Park, regional attorney for the EEOC's Los Angeles District Office, which oversees the agency's litigation in Hawaii.
But beyond the specifics of Moreno's case, her experience is of a piece with her times. According to the EEOC, charges of age discrimination reached 23,465 in fiscal year 2011. That figure represents a roughly 40 percent uptick in such charges since 2006, when the figure stood at 16,548.
While increased awareness could in part explain the increase in charges, as could a baby boomer generation at or nearing retirement age, there's also this explanation:
"When the economy tanks, you definitely see age discrimination suits go up," Laurie McCann, a senior attorney with the AARP told AOL Jobs in 2011. The reasoning is simple, she said: As employers seek to cut back on costs, they often go after older workers first. But according to McCann, "in terms of benefits and insurance, it's a perception that seniors cost more."
Read more on AOL Jobs:
How I Survived Nearly 2 Years Of Unemployment
How To Start Achieving Your Goals: 8 Steps
The Value Of Goal-Setting And How It Will Advance Your Career
EARLIER ON HUFF/POST50: 7 Ways To Smooth Over The Age Gap At Work
7 Ways To Smooth Over The Age Gap At Work (Or How To Behave If Your Boss Is Your Kid's Age)
Just speak plain English. That's always in fashion.

They are not only insulting, but also add to unnecessary and awkward attention to age gaps.

Overcome your reluctance to texting, Twitter, and Facebook. Stop explaining how it used to be -- how you bent over a light box with an Exacto knife to cut and paste, as opposed to a strike of a computer key. Instead, read up on technology articles, take seminars to keep yourself current and always ask for advice from web-savvy friends and family members.

Achieve this by evaluating how to build and bridge ideas, pulling in additional work.

Articulate what they are and why they're important.

Younger techies can benefit from your team building and negotiation skills.

You'll be doing a service and building a team of loyal fans at the same time.