"Resting after BARNEY'S GAGA WORKSHOP OPENING IN NY," she wrote alongside a photo of herself sitting in armchair, wearing flesh-colored underwear and has pulled her knees up to her chest to cover her breasts.
The 26-year-old singer has been busy and wants some acknowledgment. Gaga just announced she'll be making her debut as an actress in Robert Rodriguez' "Machete Kills," playing La Chameleon. She joins a cast that includes Amber Heard, Sofia Vergera, Zoe Saldana, Jessica Alba, Danny Trejo (Machete himself) and Alex Vega.
And earlier this week, the singer couldn't help but weigh in on scandalous news that Kristen Stewart cheated on Robert Pattinson with her "Snow White and the Huntsman" director, Rupert Sanders. On Wednesday she tweeted:
PHOTO: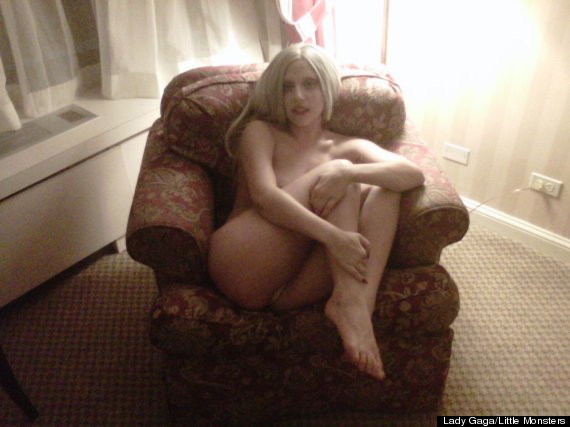 SUBSCRIBE AND FOLLOW
Get top stories and blog posts emailed to me each day. Newsletters may offer personalized content or advertisements.
Learn more