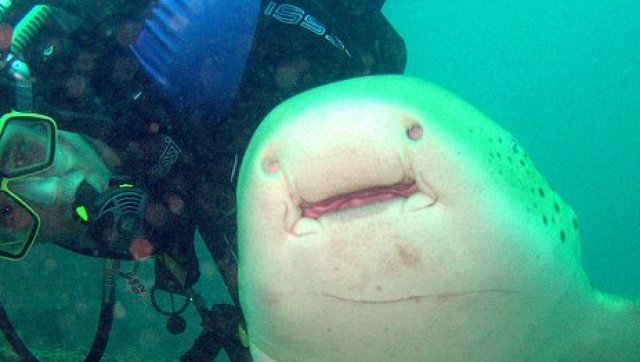 WASHINGTON -- Shark lovers: your weekend is going to be great.
The aquarium's shark offerings include the horn shark, a small and slow-moving shark that can live for up to 12 years in captivity, and the beautifully-spotted leopard shark.
CHECK OUT THIS SLIDESHOW OF AMAZING SHARKS:
Flickr photo by prilfish, used under a Creative Commons license.
SUBSCRIBE AND FOLLOW
Get top stories and blog posts emailed to me each day. Newsletters may offer personalized content or advertisements.
Learn more