It's not that the summer Olympics aren't exciting enough on their own, but nothing accompanies hours of watching sports on television like a good, old fashioned, drinking game.
The good people over at Cheezburger came up with the easy-to-follow graphic below with instructions on how to imbibe along with your favorite events. They've got everything covered, from bitter runners-up to hurdles wipeouts to streakers. You can even play during the commercials, just keep your eye out for those Visa ads.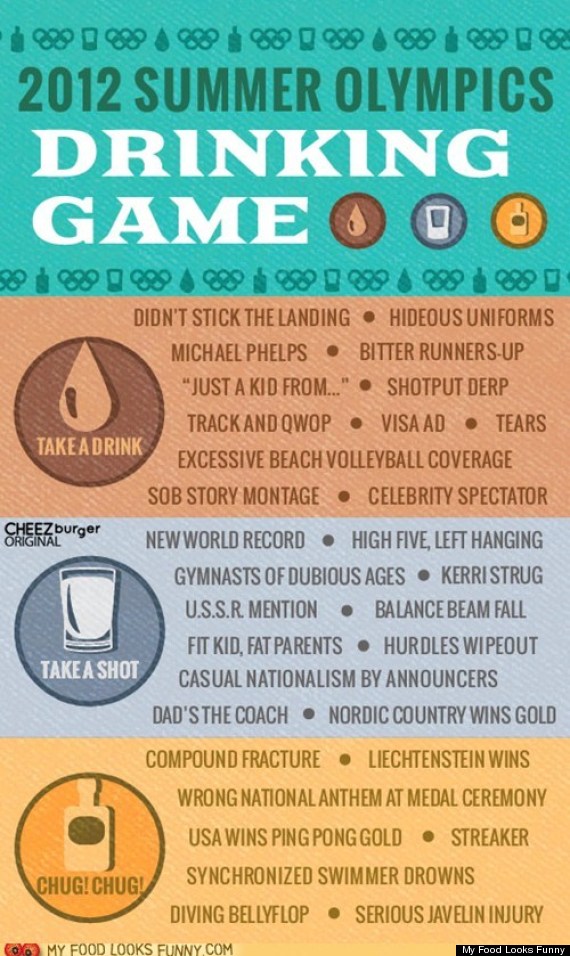 SUBSCRIBE AND FOLLOW
Get top stories and blog posts emailed to me each day. Newsletters may offer personalized content or advertisements.
Learn more