Now, we love Barbara Walters and the whole "View" gang. But we also love Queen Elizabeth II and therefore feel compelled to issue several corrections.
The hot topic today on "The View," as it was everywhere, was the 2012 Olympics. Barbara Walters, Whoopi Goldberg, Sherri Shepherd and Elisabeth Hasselbeck got together to talk about Michael Phelps, Jordyn Wieber, Dana Vollmer and other American Olympians... but first they had to dish about the queen. And as it turns out, talking about Queen Elizabeth -- in particular, her fashion choices -- does not make Barbara Walters too happy.
Walters had a few choice critiques of the 86-year-old royal, namely that she looked so grumpy during the Olympics opening ceremony. "It's such a sour face," Walters said, asking, "Would it have killed this woman, this queen, to [smile]?"
Whoopi wondered aloud, "What could have created that face? Too tight a girdle? Shoes that didn't fit?" Whoopi also suggested that the queen was so grumpy because some unwitting stylist stuck her in an outfit she didn't like (and that because of this, Her Majesty was all, "Yeah I'm gonna kick sombody's ass..."). Whoopi and the gang even dared to question the queen's favorite accessory: What does she keep in that old black bag anyway?
In addition, the queen is involved in all her outfit choices, with each look documented by a team of wardrobe helpers who decide which outfits (by name!) she should wear when. And as for the pink, which Whoopi doubts the queen chose herself? Stewart Parvin, her dress designer for over a decade, told the Sunday Times, "She loves bright pink as well. She looks fabulous in most colours."
Watch the full episode at ABC.com and make sure to watch up through Joan Rivers' appearance... you know you want to hear her dish about the queen. Spoiler alert: she tells the queen she's got to close her legs.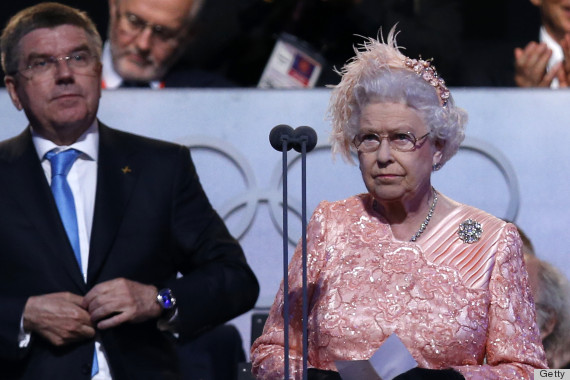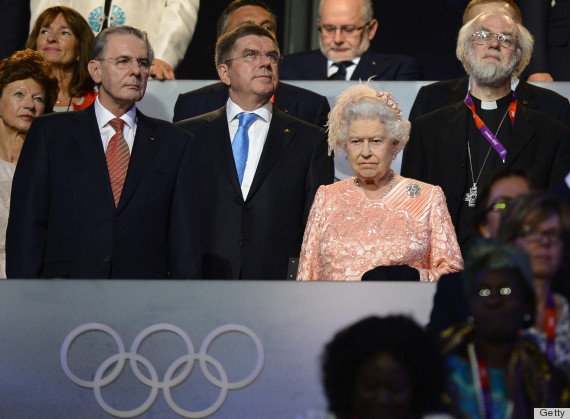 SUBSCRIBE TO & FOLLOW LIFESTYLE
HuffPost Lifestyle is a daily newsletter that will make you happier and healthier — one email at a time. Learn more