There isn't much that could make Frederick's of Hollywood, the lingerie purveyor of all things racy and naughty, any hotter--unless of course they teamed up with a bona fide fashion icon.
Well, they are doing just that. WWD reports that legendary fashion model Beverly Johnson has inked an exclusive collaboration with Frederick's to offer a luxury line of beauty, body and hair-care products from her Beverly Johnson Luxurious Lifestyle brand.
The collection is set to launch in stores and online around Labor Day weekend and will include Beverly's Model Logic haircare line and her signature Beautiful Body and Flawless Skin collections.
"Frederick's of Hollywood is an institution," Johnson told WWD. "Like most women, I as a young woman was first introduced to lingerie with Frederick's of Hollywood. The reason I have a strong alliance is because of what they offer the curvaceous woman. They are my women--To me, the collaboration is a natural one."
Right on, Beverly! We can also appreciate a brand that takes our curves into consideration. But what we love even more is that the 59-year-old model/mogul/mom is back in the public eye. Beverly is the star of "Beverly's Full House," her reality show on the OWN Network and is featured in HBO's new documentary series "About Face: Supermodels Then And Now."
But it's not only Beverly's star power and age-defying beauty that has captivated Frederick's president and CEO, Don Jones--it's also her multicultural appeal.
"We empower women of all races, creeds, sizes, ethnicities, sexual preferences and lifestyles to be and celebrate who they are. Beverly is multicultural--I don't think we will broaden our consumer base, but we will deepen our consumer base," Jones said.
Here's a look at Beverly's product line and some of our favorite fashion moments from the icon in the slideshow below.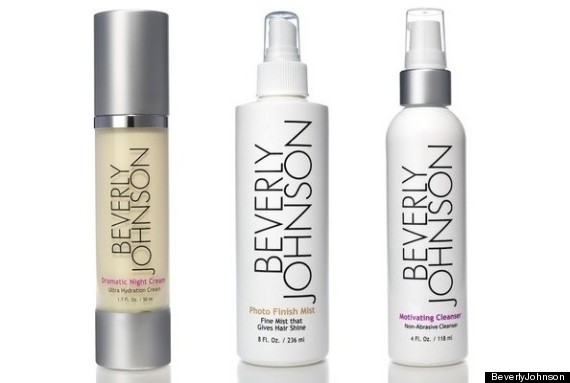 PHOTO GALLERIES
Beverly Johnson