In our quest for unique DIY projects we come across a lot of really cool ideas, but we have to say, this one really impressed us. This DIY cabinet looks chic and stylish from the outside, and inside offers storage for...hair tools! To have a place to organize all of our hair utensils and appliances and cut down on clutter in our bathrooms is like a dream come true. Take a look: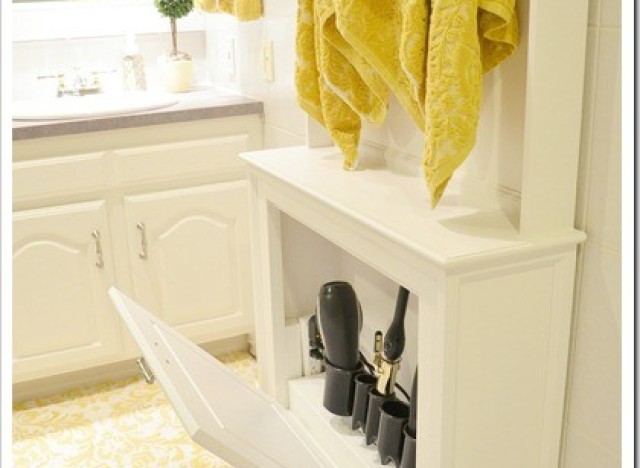 Photo by Amy from The Idea Room.
Unlike the many other hair tool storage ideas we've seen, this one is far from an eyesore. Its appealing design is totally deceiving. We never would have guessed what was inside. In a perfect world, all bathrooms from here on out would be equipped with storage space just like this one for our beauty essentials! For a full tutorial on how to make this DIY cabinet, head over to The Idea Room.
Have something to say? Be sure to check out Stylelist Home on Twitter, Facebook and Pinterest.