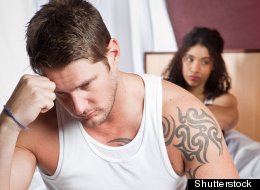 When did you know your relationship was over for good?
That's the question Redditer DanteLesnie asked on Monday morning after finding out his own wife may have cheated on him while he was away.
How did he find out? DanteLesnie said that after returning home from a weekend business trip, he received an odd text from his wife that was in all likelihood meant for someone else: "Thanks for staying over babe. I love sleeping next to you," it read, leading him to believe that he had missed his wife's lover by only a few minutes. (In a later update, DanteLesnie said his wife claimed a female friend had spent the night at the house.)
While many Redditors offered armchair advice and consolation, some users replied with their own anecdotes about when they knew a relationship was over. (The thread reminded us of our own user-submitted series, "The Moment I Knew My Marriage Was Over".)
Click through the slideshow to see some of the most interesting responses from Redditors, then tell us about the moment you knew your marriage was over.
Credits: 1) LukeTheSheep; 2) God_Wills_It_; 3) drkepler; 4) what_have_i_done; 5) ratfink_is_awesome; 6.) fortworthbret; 7) anonymousguitars; 8) pgrechwrites; 9) justapunkrocksong; 10) Lajt-; 11) Journalisto; 12) throwaway111811; 13) GenerallyAddsNothing