Friends and family of Lynn Jackenheimer, an Ohio mom who was recently murdered while on vacation in North Carolina, are using the video-sharing website YouTube to appeal for information on her suspected killer.
A three-minute video clip featuring photos of the primary suspect, Jackenheimer's estranged boyfriend Nathan Summerfield, and his missing vehicle was uploaded to YouTube on Sunday. So far the video has been viewed more than 6,000 times.
"I just want to keep it alive," Jackenheimer's sister, Tasha Holland, told WAVY.com. "I just want to keep it out there. He has all of our answers that we need to know, that I think we deserve to know."
Summerfield is the father of Jackenheimer's youngest child.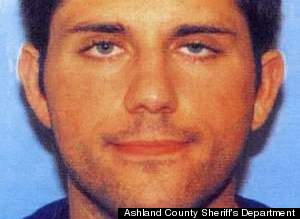 Jackenheimer, 33, was stabbed and strangled earlier this month. Her body was found dumped on Hatteras Island in North Carolina.
The mother of two was last seen alive on July 4, when she traveled to Nags Head, N.C., with Summerfield and the couple's 3-year-old son and her 13-year-old daughter, who has autism. Summerfield returned to Ashland with Jackenheimer's children on July 8, but she was not with them.
Police said Summerfield dropped the children off at a family member's house, and later confessed to his brother that he had killed Jackenheimer. His whereabouts since that time remain a mystery.
PHOTOS: (Story Continues Below)
On Monday, Dare County Chief Deputy Steve Hoggard released a statement about law enforcement's latest activities in the case. It read, in part:
"The Ohio office of The United States Marshal's Service is heading up the hunt for Summerfield in the Ohio area, where he is believed to be... Attempts to locate Summerfield have been unsuccessful at this writing."
Summerfield was last seen driving a 2009 dark metallic gray Honda Civic four-door. The Ohio license plate tag is FMV 7540. Summerfield is about 5-foot-11, with brown hair and green eyes. Anyone with information is asked to contact the Dare County Sheriff's Office at 252-475-5980 or the Ashland County Sheriff's Office at 419-289-3911.
SUBSCRIBE TO & FOLLOW BREAKING ALERTS
Never miss a thing. Sign up for up-to-the-minute breaking news alerts delivered straight to your inbox. Learn more