World's Top 25 Film Schools: The Hollywood Reporter List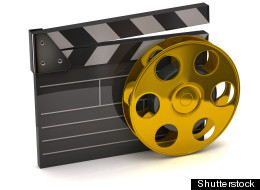 These 25 colleges are known across the world for producing some of the finest artists in show business. Many notable alumni from these schools are creating the box office blow-outs of today.
For the past two years, The Hollywood Reporter has ranked the world's best 25 film schools. The magazine's rankings detail the schools' programs and their structures, tuition prices and the schools' distinguished alumni.
If you've ever dreamed of placing your imagination under lights and in front of a camera, check out these 25 film schools below:
Top 25 Film Schools in the World
University of Southern California School of Cinematic Arts slid into the No. 1 slot on The Hollywood Reporter's list of the top 25 film schools in the world. Photo Credit: Facebook

This photo displays the American Film Institute's Silver Theater in Silver Spring, Maryland. This year American Film Institue was bumped from the top spot to No. 2 by The Hollywood Reporter in its second annual top 25 film schools rankings. AFI's Center for Advanced Film and Television Studies in Los Angeles is a highly selective two-year conservatory program. Photo Credit: Kate Mereand

Beijing Film Academy Photo Credit: Facebook

UCLA School of Theater, Film and Television Photo Credit: Facebook

New York University Tisch School of the Arts Photo Credit: Facebook

La Fémis Photo Credit: TwoWings

Wesleyan University Photo Credit: Joe Mabel

California Institute of the Arts Photo Credit: Facebook

Emerson College, Visual & Media Arts School Photo Credit: Facebook

Columbia University School of the Arts Photo Credit: Facebook

Film and TV School of the Academy of Performing Arts in Prague Photo Credit: Feťour

University of Texas at Austin Photo Credit: Facebook

Chapman University's Dodge College of Film & Media Arts Photo Credit: Facebook

National Film and Television School Photo Credit: Facebook

Rhode Island School of Design Photo Credit: Facebook

Photo is from a commercial filmed by University of Television and Film Munich students. Photo Credit: stephanhilpert1

The photo shows Florida State University's Westcott Building. FSU's College of Motion Picture Arts was awarded 17th place in The Hollywood Reporter's rankings. Photo Credit: Maksim

Loyola Marymount University School of Film and Television Photo Credit: Facebook

Photo is of the YouTube page dedicated to works from the Polish National Film, Television, and Theater School. Photo Credit: YouTube

Australian Film Television and Radio School Photo Credit: Facebook

Photo is of a residence building used by Columbia College of Chicago. Photo Credit: Beyond My Ken

Centro de Capacitacion Cinematografica Photo Credit: Facebook

Art Center College of Design Photo Credit: Facebook

Italian National Film School Photo Credit: Phoenix Carioca

All-Russian State Institute for Cinema Photo Credit: jphollow