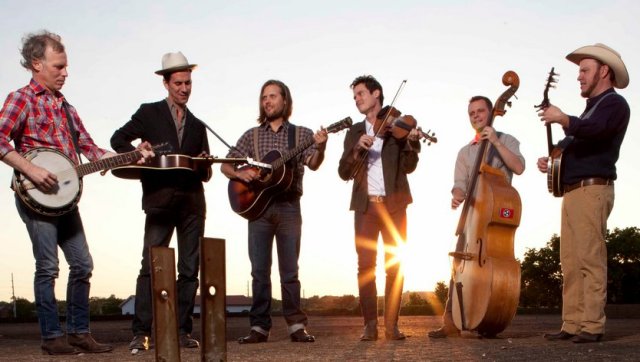 Old Crow Medicine Show
TOP 5 FOR THURSDAY, AUGUST 2
1. Old Crow Medicine Show At 9:30 Club
Every year that passes the Old Crow Medicine Show slowly increases their fan base. Two nights of sold-out shows at the 9:30 Club means that a large theater is next. It may be time to give in to the scalpers. 7 p.m., all ages, sold out, also August 3
2. Tracy Morgan At Howard Theatre
This will be a train-wreck or transcendent. Or just another show. Go for the entertainment or potential story. 7:30 p.m. and 10 p.m., all ages, $60 (whoa)
TOP 5 FOR THE NEXT 5 DAYS
Friday, August 3
The Half Century Collection at Parish Gallery
We're really impressed by these miniatures. Check out the slideshow below.
Saturday, August 4
Panda Head End of Summer Bummer at The Fridge
An evening of short films from a wide swath of D.C. artists. A nice way to kick off The Fridge's month of six art collectives coming together.
Sunday, August 5
"Blind Dates" At Iota
Not the usual Iota event, this "Blind Date" includes four mini-operas and a few segments of audience directed opera improv. We're intrigued.
Monday, August 6
Rise + Rhyme at Busboys and Poets
Good writers use their life experience to flesh out stories. It takes distance to understand the complexities of important landmarks in life. But these story tellers don't have that kind of time. They're all 5 and under. This is so cute.
Tuesday, August 7
System of a Down, Deftones at Verizon Center
SOAD is hit or miss, preachy stuff that's a little more prog than RATM. Deftones have aged remarkably well considering they're Southern Californian peers of Korn. "White Pony" holds up and the bands slow progression to shoegazer guitar sounds has put them in a weird position. They're too smart for most metal bills but too aggressive to earn the critical respect they deserve.
World's Tiniest Masterpieces
FOLLOW HUFFPOST