¿Qué día es hoy? Para Kim Kardashian, no hay diferencia, ya que todos los días son días para presumir ese cuerpazo que tiene. Y, ¿por qué no? Si es quizá la razón principal por la que es famosa. O... ¿será por su doctorado en Filosofía y Letras Antiguas? No, claro que no.
Kardashian compartió con sus seguidores unas sensuales imágenes posando en un chiquitico bañador enfrente de un espejo, haciendo notar que sí, era tiempo de irse a la piscina y disfrutar del verano. Ah, Kim... gracias por alegrar a tus fans el fin de semana.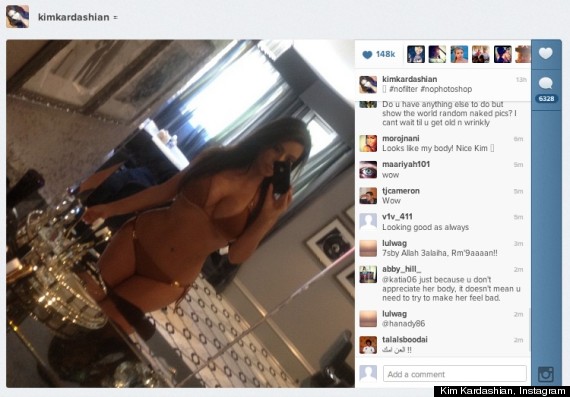 Kim Kardashian - videos candentes
SUBSCRIBE AND FOLLOW
Get top stories and blog posts emailed to me each day. Newsletters may offer personalized content or advertisements.
Learn more