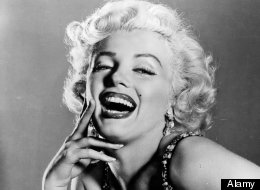 With three failed marriages and a number of reported affairs to her name, Marilyn Monroe had more than a few opinions about love.
In honor of the 50th anniversary of Monroe's death on August 5, click through the slides below for her take on marriage, divorce and affairs.
"Husbands are chiefly good as lovers when they are betraying their wives."

On why she divorced James Dougherty: "My marriage didn't make me sad, but it didn't make me happy either. My husband and I hardly spoke to each other. This wasn't because we were angry. We had nothing to say. I was dying of boredom."

"Men who think that a woman's past love affairs lessen her love for them are usually stupid and weak. A woman can bring a new love to each man she loves, providing there are not too many."

"It's better to be unhappy alone than unhappy with someone."

"I guess I have always been deeply terrified to really be someone's wife since I know from life one cannot love another, ever, really."

"I believe that everything happens for a reason. People change so that you can learn to let go. Things go wrong so that you appreciate them when they're right."