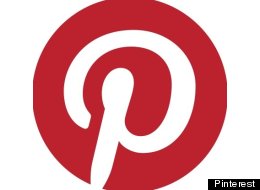 Pinterest has had an incredible year. In February, it was found to have attracted 10 million unique viewers faster than any other standalone site in history; in May, it became the third most popular social networking site, trumped only by Facebook and Twitter.
Seasoned Pinners probably noticed that with the influx of new users came tons of pixelated photos, uncredited images, spam, even service outages. Nevertheless, new users continue to flock to the pinboards where slick images and creative new ideas flourish.
Whether you're an expert or a noob, everyone can appreciate pinning done properly. But what turns us off is regular flaunting of the site's etiquette. With that in mind, we've pinned down (sorry!) a set of guidelines for pinners old and new.
Check out the gallery (below) to see what not to do on Pinterest, and share your own tips in the comments. Then, have a look through our gallery of tips for Pinterest beginners. For more social guides, take a gander at our guides for what not to do on Instagram and annoying tweets we wish people would stop posting.
9 Things Not To Do On Pinterest
Say...that's not your photo. The good news? It dosen't have to be. But if you didn't snap the pic, then follow the Pinterest guidelines and link back to the original source. Tell us either the name of the website or the name of photographer who owns the rights to the image. Don't just post a photo and assume people will know where it came from.

Unorganized pin boards stress us out. If we're following your "Food For Foodies" board, we just want to see images of food. Home decor or cute puppies belong on another list. That said, some boards are meant to be a hodgepodge of categories, but usually those boards are named something like "Hodgepodge," so we know what we're getting ourselves into before we start following.

Even Pinterest has its fair share of spam. You might spot a spammer by the large amount of pins posted, or by how none of their pictures link to relevant content. Pinterest suggests you report these unpin-worthy accounts. From a post on the Pinterest blog: "You don't need to be concerned if a spam account follows you on Pinterest, but you should definitely feel empowered to let us know about it."

Google has a great database of images, but don't pin from the search engine's website. Take the time to do the extra click or two and find the orignal source of the photo. This way credit can be given to the owner of the image when it's reposted on Pinterest.

We get it: You LOVE Pinterest. But the point of this website is to organize photos into inspirational groupings. How are we supposed to know which pins you actually adore if we're drowning in less-than-awesome pictures? We find it hard to believe that someone could find 40 truly inspiring images every hour.

Tell us about your pictures! We like a little context. Plus, the search feature on Pinterest will pick up on key phrases in your image labels and captions. The better your descriptions are, the more people will have the opportunity to see them. For example, the image on this slide might say "New York City from the Hudson River." Now anyone who searches Pinterest for "New York" or "Hudson River" could stumble across this shot.

Pinterest was designed to inspire, so if you're following people out of obligation, reevaluate your stream of incoming images. If their posts seem more like spam, or don't send you into a DIY frenzy, then maybe it's time to unsubscribe and find your inspiration elsewhere.

While clicking around Pinterest you'll realize there's a high image quality to many of the most re-pinned photos. If you're posting pictures that are pixelated or too tiny to see, chances are the image will not be a very popular with the Pinterest crowd. They seek out the aesthetically pleasing, and blurry photos just won't make the cut.

Each social network has a purpose, and while these forms of communication can happily integrate, be careful not over-sync your sites. We've seen too many Pinterest accounts with grainy screenshots of "funny" tweets or Facebook posts (which usually aren't that memorable to anyone except the offender). Isn't that what your Tumblr account is for?