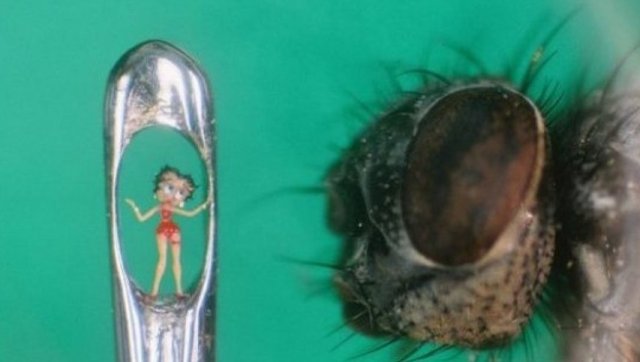 WASHINGTON -- While many classic pieces of art, from Pollack's Autumn Rhythm to Picasso's Guernica, are impressive for their vast proportions, the works of groundbreaking British artist Willard Wigan inspire awe because they are so tiny.
The celebrated "microscopic sculptor" is in the nation's capital this week speaking about and exhibiting his art, which includes delicate depictions of hummingbirds and fairy tale characters -- complete with expressive faces -- inside the head of a pin, visible through a microscope. Wigan uses the wings of flys to paint his creations, and works between the tiny tremors that each heartbeat creates in the human hand.
STORY CONTINUES BELOW ...
World's Tiniest Masterpieces
SUBSCRIBE TO & FOLLOW THE MORNING EMAIL
The Morning Email helps you start your workday with everything you need to know: breaking news, entertainment and a dash of fun. Learn more