Highway 119 in Boulder Canyon has been shut down between Sugarloaf and Nederland after boulders the size of SUVs dropped onto the road Monday morning.
(SCROLL DOWN FOR A PHOTO OF THE ROCK SLIDE)
"We are working on cleanup and need to make sure the road is safe and canyon is stable before opening," CDOT posted on their Facebook page around noon Monday along with a photo of the rock slide. "Right now we estimate that the closure will last for several more hours at least."
LOOK: Large boulders on Highway 119 in Boulder Canyon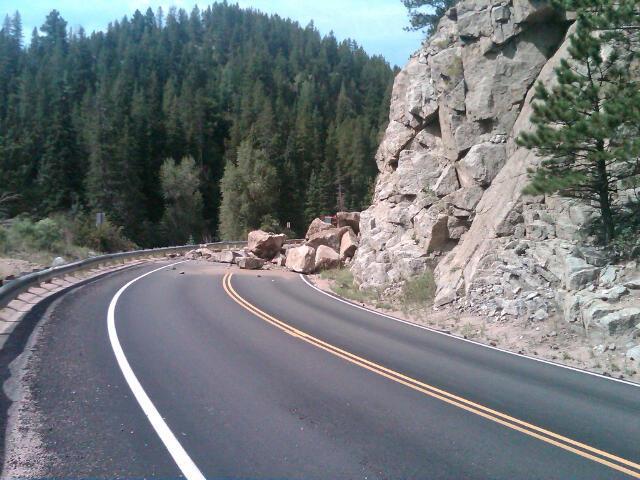 Photos from rock slides, mudslides and landslides from around the world:
Related on HuffPost:
Rock Slides, Mudslides & Landslides From Around The World
SUBSCRIBE AND FOLLOW
Get top stories and blog posts emailed to me each day. Newsletters may offer personalized content or advertisements.
Learn more