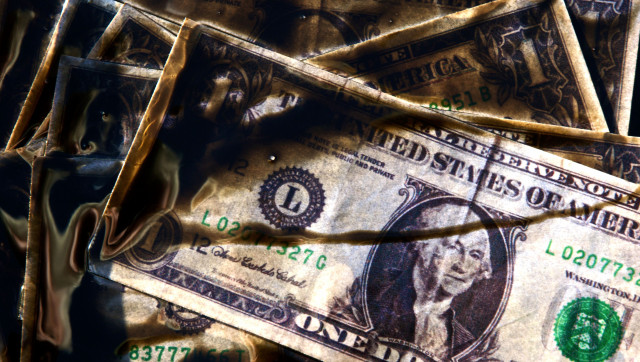 Amid reports of some nonprofits mismanaging charitable donations, the state Legislature is considering a bill that would increase the authority of the state attorney general's office to crack down on organizations that violate the law.
The bill, AB 2327, by Assemblyman Mike Feuer, D-West Hollywood, would enable the attorney general to take legal action if a charity or fundraiser fails to provide required documents or makes a false statement in an application or report. It also would give the attorney general the authority to suspend an organization's registration if it violates the law.
Under current law, the office must prove that there was intent to deceive or defraud to take more serious action.
The bill also would give the attorney general the authority to impose a penalty of up to $1,000 per violation, after giving five days' notice.
"Thinking about the combination of the depth of the recession, the importance of people relying on private philanthropy and some issues that have happened regarding those organizations, we began to research what the rules were regarding the attorney general's capacity to ensure money is being properly dealt with and to try to intervene when it's not," said Feuer, who previously ran a nonprofit in Los Angeles. "We reached out to the AG's office, and we've been working very closely with them to analyze the powers that they do and don't have and to try to fill in some blanks."
Recent reports of mismanagement by nonprofits and fiscal sponsors, who are paid a fee to manage donations and paperwork on an organization's behalf, highlighted the limitations of the attorney general's existing powers, according to a bill analysis by staff for the Assembly Judiciary Committee. Even when concerns are raised about an organization before it loses charitable donations, the attorney general lacks clear power to prevent fraud from occurring, according to the analysis.
In 2010, the attorney general's office reached a settlement with the Association for Firefighters and Paramedics Inc., based in Santa Ana, after alleging that it had diverted thousands of dollars donated for the care of burn victims to pay for an expensive Caribbean cruise, trips to posh resorts and other personal expenses. The nonprofit denied wrongdoing.
In another case, the International Humanities Center, which managed money for other nonprofits, abruptly closed, leaving about 200 small nonprofits concerned that they had lost hundreds of thousands of dollars in donations, the Los Angeles Times reported. The attorney general's office confirmed that an investigation is ongoing.
In addition to increasing enforcement tools, the bill would require fiscal sponsors to have directors' and officers' insurance in case they lose the money they manage for other nonprofits.
Many of the provisions in the bill are similar to existing statutes in other states, though the requirement that fiscal sponsors carry insurance is unique, said Errol Copilevitz, an attorney based in Kansas City, Mo., who represents hundreds of charities and paid fundraisers who solicit donations in California.
Copilevitz expressed concern about whether charities' and fundraisers' due process rights would be protected.
"We all know there are issues and problems at some level and some degree at various times, and everybody wants the attorney general's office to be the guardian of the public good and protect the public from those who act in an unscrupulous manner, but the ways these laws are written, and this one included - there's a wide range of discretion being given (to the attorney general)," he said. "That discretion in the right hands can be operated perfectly well without any kind of problem. That discretion in the wrong hands can be very abusive and create a number of problems."
The Assembly has passed the bill. It will be heard in the Senate Appropriations Committee today.
Kendall Taggart is a researcher and reporter for California Watch and the Center for Investigative Reporting. To read more California Watch stories, click here.
SUBSCRIBE AND FOLLOW
Get top stories and blog posts emailed to me each day. Newsletters may offer personalized content or advertisements.
Learn more