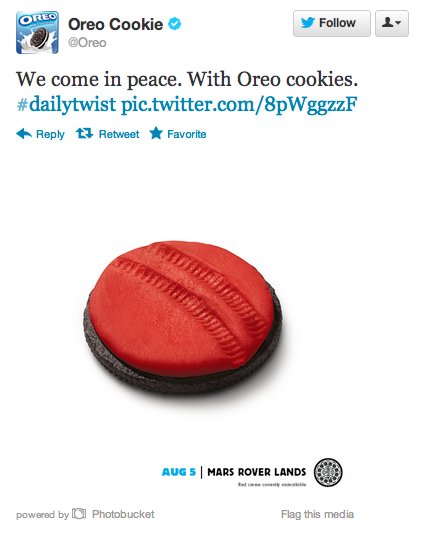 What's telling, though, is how casually the Oreo campaign, in its bid for virality, has merged the epic and the ordinary. Last night, we landed a robot on Mars. Today, a sandwich cookie celebrates that accomplishment. The fluidity here between history and banality -- and between science and pop culture -- is, actually, kind of wonderful. It represents an access point to a fairly complicated news story. It makes the epic seem accessible, and it makes the accessible seem just a little (teensy, tiny) bit epic.
SUBSCRIBE AND FOLLOW
Get top stories and blog posts emailed to me each day. Newsletters may offer personalized content or advertisements.
Learn more