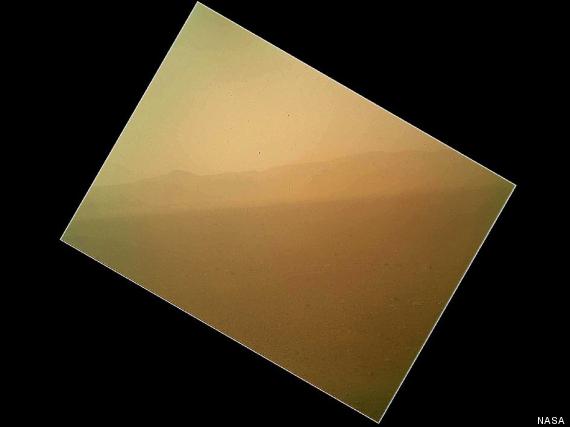 So far it's been a black-and-white world on the Red Planet, but today NASA's Curiosity rover sent back the first color photo from its historic mission on Mars.
The image reportedly pleased NASA scientists, but its poor quality was derided by some media. "Is Curiosity taking photos with a RAZR?" Gawker quipped, referring to the fad camera phone produced by Motorola in the early 2000s.
Mars Rover Landing Photos
SUBSCRIBE AND FOLLOW
Get top stories and blog posts emailed to me each day. Newsletters may offer personalized content or advertisements.
Learn more