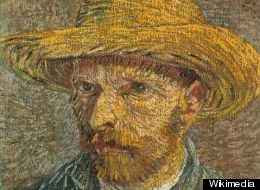 More often than not, our cultural heroes are barely of drinking age when they make their mark: Orson Welles was 25 when he created his masterpiece, "Citizen Kane," and Mozart composed his groundbreaking Concerto No. 9 at the ripe old age of 21. Both live on as emblems of the magic of innate genius rather than the slog (which, let's be honest, no one likes to think about).
But to define genius as the province of the young is simply inaccurate. To prove it, we've put together a slideshow of 15 artists, writers, actors, opera singers and musicians who found success later in their careers. While they may not have been prodigies, by definition, these cultural figures reached the top echelons of their careers without the jumpstart. Malcolm Gladwell would approve.
15 Artists Who Bloomed Later In Their Careers
Though Vincent van Gogh is arguably one of the most well known artists of all time, the troubled painter's work was known only to a handful of people during his lifetime. He didn't actually start painting until he was in his late 20s, and though he created 2,100 artworks over the next decade of his life, many of his famous pieces were created in his last two years.

Andrea Bocelli, the famed Italian tenor who became blind at the age of 12, did not land a substantial role until he was 34 years old. From then his career took off, and at the age of 41, his album "Sacred Arias" became the most successful classical album by a solo artist, with over 5 million copies sold.

Claude Monet, the father of French impressionist painting, experienced his first bout of success at the age of 33 with his iconic work "Impressions, Sunrise." But it wasn't until after his wife's death when the artist was in his early 40s that he started creating the work for which he is most known.

Paul Cezanne headed to Paris in his early twenties with hopes of entering art school. But after failing the entrance exam for the Ecole des Beaux-Arts and being rejected by the Salon time and time again, it didn't seem like success was in his future. At the age of 33, Cezanne experience a slight turnaround in his career while working with Camille Pissaro. But after that, he lived a mostly reclusive life, experiencing significant self-doubt throughout his later career. Years after his death, an English critic would praise his work, pointing to his latest series of paintings created in the final few years of his life as his greatest contribution to the contemporary movement.

Leonard Cohen had made a small name for himself in the Canadian poetry world of the 1960s, but it wasn't until his 30s that he released his first album, "Songs of Leonard Cohen." It became a cult classic and was subsequently covered by numerous musicians like James Taylor and Judy Collins.

Terry Gilliam didn't begin his filmmaking career until after the break-up of Monty Python in the early 1980s. He was a co-founding member of the British comedy troupe (the only one not born in Britain), but provided only animations and minor acting rolls. It wasn't until the screenwriter and director entered his 40s that he would produce such greats as "Brazil."

Marina Abramovic may induce tears with every performance she gives now, but her career didn't take off until she entered her 30s. In fact, it wasn't until after Abramovic ended her intimate relationship with fellow performance artist Ulay at the age of 42 that she began to solidify a reputation for her independent art.

Robert Frost sold his first poem at the age of 20; however, after spending nearly a decade working on a farm left to him by his grandfather, Frost didn't publish a collection of works until 1913 when he was 39 years old.

Alex Katz, an artist who rose to fame after the 1960s when he was in his 30s, has admitted to destroying a thousand paintings during his first ten years as a painter while exploring his style as an artist.

Lucinda Williams recorded her first albums in her 20s, but received little attention for her work until her late 30s. Her self-titled album, "Lucinda Williams," was released when she was 35, garnering the peak of its notoriety when she was 41.

Kazuo Ohno initially began dancing when he was 27, but after serving in the Japanese Army, he didn't restart his career until the early 1950s when he was in his mid 40s. In 1961, at the age of 55, he was a founding member of the Ankoku Butoh-ha dance movement in Japan.

Edward Hopper sold his first painting at the age of 31, a slower start than other artists that was followed by years of constant struggle. It wasn't until he entered his 40s that his career turned around and he began receiving recognition for his unique painting style.

Mary Delany, a member of the English Bluestocking group, was also a famous decoupage artists who began her career at the age of 71. She had long been an avid artist, however it wasn't until after her husband passed away that she began creating her detailed depictions of plants using tissue paper and hand coloration, creating over 1,000 paper flowers in the last years of her life.

Alan Rickman is an Tony award-winning stage actor and a former member of the Royal Shakespeare Company in London. His breakout performance was as the Vicomte de Valmont in "Les Liaisons Dangereuses," a role he earned at the age of 36.

Theodor Seuss Geisel, or Dr. Seuss, was 34 when he first wrote his first book, "And to Think That I Saw It on Mulberry Street," which was rejected by publishers over 20 times. It wasn't until after WWII, when the author and illustrator was in his later 40s, that he began successfully writing children's books.