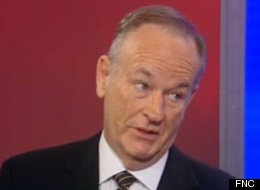 A New York business owner has sued Fox News hosts Bill O'Reilly and Greta Van Susteren for defamation and emotional distress. Van Susteren responded to what she called the "frivolous" lawsuit (update below).
Drum Cafe owner Aviva Nash filed a lawsuit alleging that the Fox News hosts accused her of stealing from U.S. taxpayers. The dispute stems from two different segments that aired on Van Susteren's "On The Record" on July 19, and "The O'Reilly Factor" on July 25. Both segments focused on an investigation launched into a General Services Administration awards ceremony that cost more than $250,000.
Clips of drumming were shown during Van Susteren and O'Reilly's respective segments, as the GSA awards ceremony included an expense of $21,000 for 4,000 drumsticks for attendees. Nash claims that her footage of drumming from her business was shown during the segments. It's unclear whether the video was used as stock footage or for some other purpose, but Nash and Drum Cafe were not identified by name. Both Van Susteren and O'Reilly criticized the GSA for using taxpayer money for such an event.
UPDATE: Van Susteren responded to the lawsuit on Thursday. While she said that she and the network had not been served with papers, she offered what she called "get out of jail free" card to Nash and her lawyer.
"If the lawyer and his client simply send a letter apologizing for filing the lawsuit and if they dismiss the lawsuit against me, I won't Rule 11 their case," Van Susteren wrote, referring her ability to seek sanctions against Nash's lawyer. Van Susteren also provided a copy of the transcript from her July 19 show, and highlighted how the segment was not about Nash or her business.
"It is hard to figure out why [Nash] feels harmed having not been named or identified. We didn't even know her. We had no reason to name her. This was not about her," Van Susteren wrote.
O'Reilly and Van Susteren are not the only media personalities to get served with somewhat strange papers. Take a look at the slideshow below to see more:
An intern sued Charlie Rose and his show over fair wage allegations.

Radio host and conservative preacher Bradlee Dean sued Maddow and MSNBC, claiming that the host defamed him in a segment.

Remember Anderson Cooper's swanky converted New York City firehouse? The CNN anchor was sued over it. Brooklyn-based interior designer Killian O'Brien was working on the home, and filed a lawsuit claiming that she was injured on the job. She said she fell 17 feet through a hole that once held the station's fire pole.

Grace was sued after the suicide of a woman who she had interviewed the previous day. The CNN host had questioned the woman about the disappearance of her son, and the woman's family members alleged that the interview caused severe emotional distress.

Witt was sued by a former friend who alleged that the MSNBC host owed her $65,000.

Schultz was sued for by an NBC employee who claimed that he helped the MSNBC host break into TV and never got the cut he was promised.

Seacrest was sued by a woman who claimed she was demeaned and humiliated during the filming of his reality show "Shahs of Sunset."

Ann Curry and her husband Brian Ross faced a 2006 lawsuit over their Upper West Side home. Neighbors complained about noise and safety issues from construction on the house, and expressed concern that homeless squatters would start fires.

Keith Olbermann was sued by conservative filmmaker James O'Keefe after David Schuster described him as "a convicted felon" and a suspect in a rape allegation made by a former co-worker.

Barbara Walters was sued by a woman who claimed that she was defamed in Walters' 2008 autobiography.

The daytime diva has been sued at least one, two, three and four times.