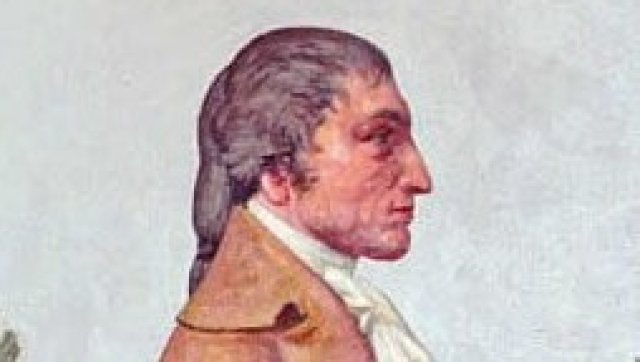 WASHINGTON -- Happy birthday to Pierre Charles L'Enfant, the French-born engineer and architect best known for his grand design for the nation's capital.
L'Enfant, born on Aug. 9, 1754, came to fight in the American Revolutionary War in 1776 and was hired in 1791 to plan the nation's capital. He was then fired not much later.
Tragically, L'Enfant's life continued on a downward spiral. He refused payment offered him for his work on the plan for the Capitol, and also an appointment as professor of engineering at the Military Academy at West Point. During the War of 1812 with England, he set to work constructing fortifications near Washington, but again quarreled with his superior officers and left the service. He apparently haunted the doors of Congress for years with applications for payment for his work, but they came to naught.

Poor and forgotten, he spent his last days at the home of a friend, William Dudley Digges, near Bladensburg, Md., where he died and was buried on June 14, 1825. It wasn't until April 1909, in accordance with an Act of Congress, that the remains of Major Pierre L'Enfant were removed from the Maryland gravesite and re-interred, with full military honors, in the Arlington National Cemetery.
In the early 1900s, parts of L'Enfant's original plan for D.C. were also redeemed. "L'Enfant's plan was magnified and expanded during the early decades of the 20th century with the reclamation of land for waterfront parks, parkways, an improved Mall and new monuments and vistas," as the National Park Service puts it.
And on what would have been the exasperating genius's 187th birthday, we've got some suggestions on how to appreciate his legacy.
SUBSCRIBE TO & FOLLOW THE MORNING EMAIL
The Morning Email helps you start your workday with everything you need to know: breaking news, entertainment and a dash of fun. Learn more