We're not sure at which stage comes the Wearing Clothes Your Partner Designed landmark, but Kimye is circling it and headed for home (to mix game metaphors). The couple headed out in what looks like the Soho neighborhood of New York on Wednesday in matching head-to-toe black, with Kanye sporting a pair of Air Yeezy II sneaks and Kim wearing her own Kanye-designed footwear: those $6,000 furry Giuseppe Zanotti heels, which debuted at Kanye's Spring 2012 runway show.
Check out the pair's his-and-her (or rather, his-and-his) shoes below.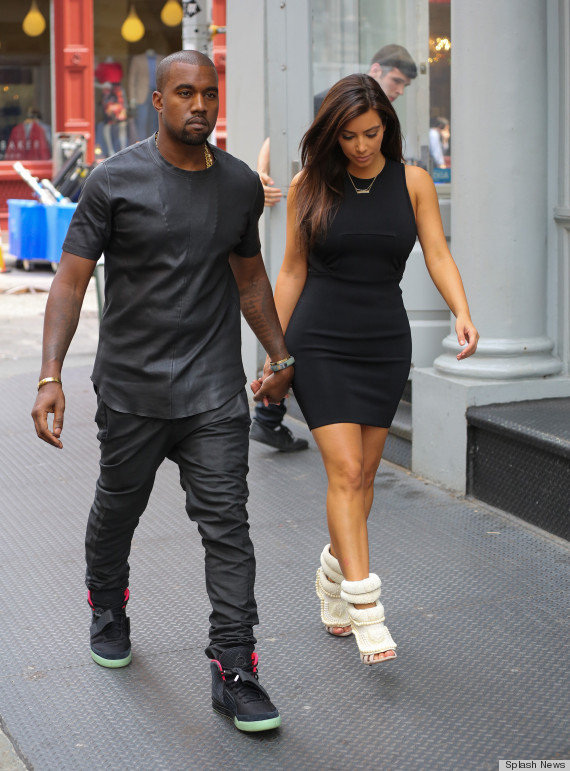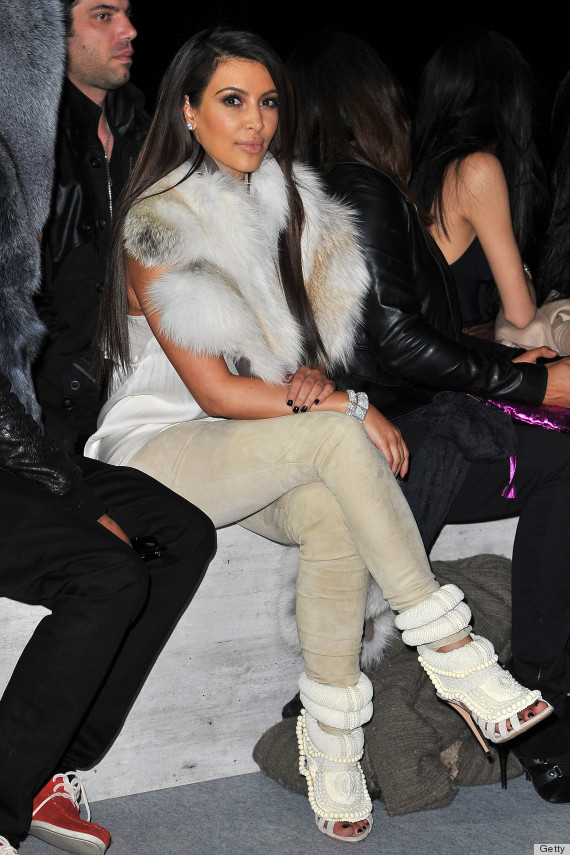 Check out how Kim looked years before Kanye in our style evolution:
Kim Kardashian Style Evolution
SUBSCRIBE AND FOLLOW
Get top stories and blog posts emailed to me each day. Newsletters may offer personalized content or advertisements.
Learn more