Lace has a way of making fashion look fancy and fun. But we weren't sure we'd love it on a...cell phone case. That was until we saw today's Craft Of The Day. This DIY case from Look What Melissa Made is adorable (and easy to make, yay)!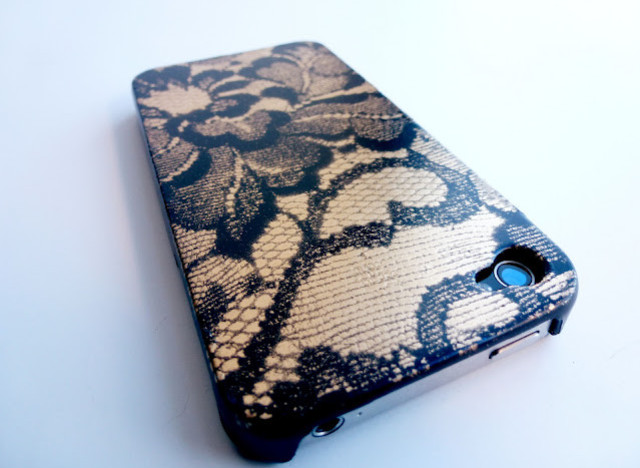 All you need to whip up one of your own is a piece of lace fabric (that you don't mind spray painting), spray paint and a plain phone case. This craft will take your phone from drab to fab in minutes. We intend on making a bunch for our friends (okay, and a few for ourselves). For a full tutorial on how to make this and other amazing crafts, head over to Look What Melissa Made.
And, be sure to check out our other great crafts in our Craft Of The Day slideshow below.
SUBSCRIBE AND FOLLOW
Get top stories and blog posts emailed to me each day. Newsletters may offer personalized content or advertisements.
Learn more