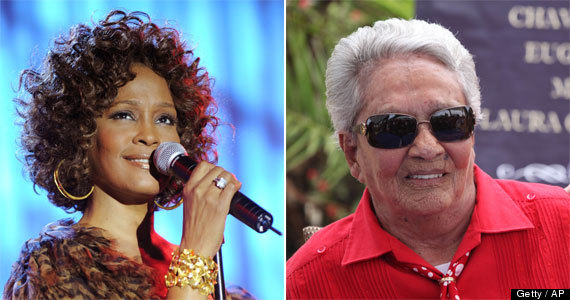 En el ciclo de la vida es más que claro y evidente que todos debemos morir. Constantemente decimos adiós a nuestros seres queridos, amigos, familiares, compañeros... y en el mundo del espectáculo es igual.
Con gran frecuencia, se van perdiendo grandes personalidades del entretenimiento y las artes que sin embargo, dejan consigo un gran legado en sus ámbitos, para que sus fanáticos y la gente los recuerde durante mucho, mucho tiempo.
Son estrellas tanto latinas como internacionales que causan mucho dolor con su despedida, como Whitney Houston, Donna Summer, Chavela Vargas, Robin Gibb de los Bee Gees, Julio Alemán y muchas personalidades más.
Con este recuento que te hemos preparado, recordamos a aquellos famosos que han muerto durante 2012, otorgándoles un merecido reconocimiento a sus carreras. Nos quitamos el sombrero, guardamos un minuto de silencio y les decimos adiós...
ELLOS NO VIVIERON PARA VER SUS PROYECTOS:
SUBSCRIBE AND FOLLOW
Get top stories and blog posts emailed to me each day. Newsletters may offer personalized content or advertisements.
Learn more