Member beep_b33p shares all with an image and explanation she posted to the site:
On my pizza delivery order, I wrote "It's my birthday, surprise me" in the special accomodations section. The driver went to the CVS and bought me a birthday card, then put a dollar in it and taped it to the pizza box with a letter. :)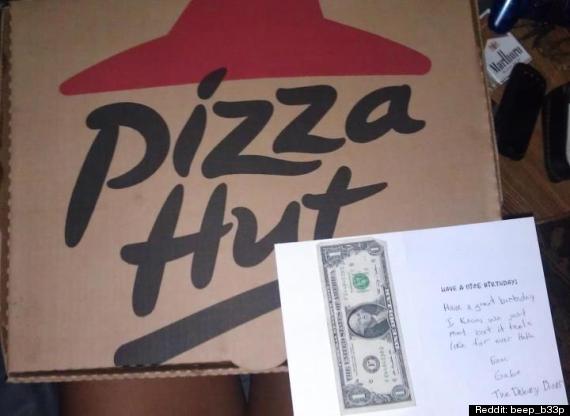 Also on HuffPost:
Zagat's 2012 Pizza Survey
SUBSCRIBE AND FOLLOW
Get top stories and blog posts emailed to me each day. Newsletters may offer personalized content or advertisements.
Learn more