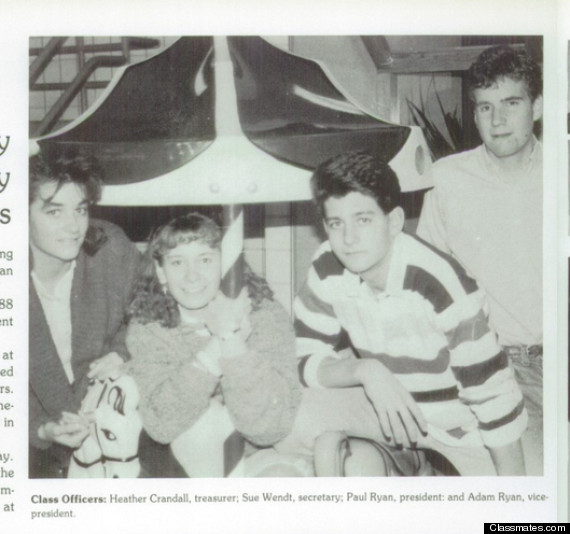 Mitt Romney's choice for vice president looks very much the same as he did when he attended Craig High School in Janesville, Wisconsin. According to Classmates.com, Ryan graduated in 1988 and was the president of his class.
Not a bad start, huh? However, Ryan's classmates didn't just elect him president: they also voted him "biggest brown-noser," according to the Daily Beast.
Also on HuffPost:
Politicians In Their High School Days
SUBSCRIBE AND FOLLOW
Get top stories and blog posts emailed to me each day. Newsletters may offer personalized content or advertisements.
Learn more