With less than three months to Election Day, the Romney campaign has passed the "point of no return," as one Republican operative close to the campaign put it, beyond which there isn't enough time for the media to digest the tax returns before the public starts to pay attention to the race.

"The complaining for more and more returns and the stories about how rich he is get old after a few weeks, but there aren't a few weeks left," the operative said. "Now we've got to keep doing what we're doing and hope it isn't too painful."

One Romney aide who privately supported the candidate releasing the returns during the Republican primary is now convinced it won't help.

"If we release six, they'll demand seven," the aide said, expressing frustration that the returns were not put out earlier this year giving the issue time to settle.
Obviously the specific revenue implications of this bill are small. But the framing around it is deeply right-wing. The idea is that taxes are a kind of penalty, and that we shouldn't be penalizing these worthy athletes for their efforts. But by that token we shouldn't be penalizing the people who invented Gmail or founded Papa John's or earn a living driving a long-haul truck or making beds at the motel or designing marketing materials for Sabre printers ... The end point of this line of thinking is that basically nobody should be taxed for anything. Which is a fine conclusion for Rubio, but a bad one for Obama.
For instance, last year Akin caused a stir by declaring that "at the heart of liberalism really is a hatred for God and a belief that government should replace God." And earlier this year, he argued that the federal government's student loan program has helped push America toward "stage three cancer of socialism." That he'll make similar pronouncements this fall is very possible, maybe even likely, and under the general election spotlight the effect will be heightened.

This polarizing style helps explain why polls have shown McCaskill running better against Akin than the two Republicans he beat. A recent Mason-Dixon survey, for instance, gave Brunner an 11-point lead over McCaskill and Steelman, an 8-point edge. Akin's lead was only 5 points.
As of July 17, outside groups had bought $12.75 million worth of ads attacking McCaskill. (Groups supporting her spent just $1.3 million.) Of that, $7.6 million came from groups that conceal their donors, according to a media-buying source in Missouri. McCaskill's dark-money foes include the heaviest hitters in Republican politics: Karl Rove's Crossroads GPS; David Koch's Americans for Prosperity; and the 60 Plus Association, billed as the conservative counterweight to the AARP. "I'm getting all the name brands," she told MSNBC's Chris Matthews in April. "I'm at the top of a lot of folks' lists."
In response to the 2008 election results, Ohio Republicans drastically curtailed the early voting period in 2012 from thirty-five to eleven days, with no voting on the Sunday before the election, when African-American churches historically rally their congregants to go to the polls. (Ohio was one of five states to cut back on early voting since 2010.) Voting rights activists subsequently gathered enough signatures to block the new voting restrictions and force a referendum on Election Day. In reaction, Ohio Republicans repealed their own bill in the state legislature, but kept a ban on early voting three days before Election Day (a period when 93,000 Ohioans voted in 2008), adding an exception for active duty members of the military, who tend to lean Republican. (The Obama campaign is now challenging the law in court, seeking to expand early voting for all Ohioans).
I want every legal vote to count, but it's outrageous to use taxpayer dollars to register welfare recipients as part of a special effort to boost one political party over another. This effort to sign up welfare recipients is being aided by Elizabeth Warren's daughter and it's clearly designed to benefit her mother's political campaign. It means that I'm going to have to work that much harder to get out my pro-jobs, pro-free enterprise message.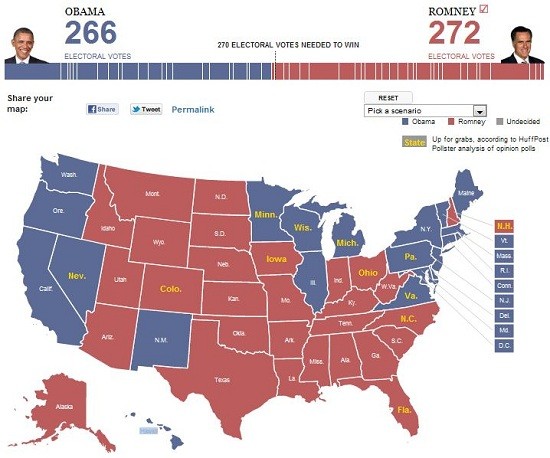 ALSO ON HUFFPOST:
Political Reaction To Mitt's VP Pick
SUBSCRIBE TO & FOLLOW TRUMP'S FIRST 100 DAYS
How will Donald Trump's first 100 days impact YOU? Subscribe, choose the community that you most identify with or want to learn more about and we'll send you the news that matters most once a week throughout Trump's first 100 days in office. Learn more