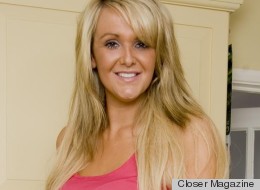 Caroline Stillman was one leggy teen, clocking in at 6'4" at the ripe old age of 13. And while we would love to add a few inches to our frame, Stillman found herself the target of school bullies who picked on her for being tall.
Now age 20, Caroline reveals to the UK's Closer magazine that she's fighting off the negative feedback she's gotten from bullies in a new way: dipping her toe into modeling.
Stillman, who hails from Leicestershire, England, isn't just tall -- she was born with Marfan's Syndrome, a condition that causes her muscles and tissues to grow large. Caroline's parents also have the condition: her mom is 6 foot and her brother is 6 foot 7 inches; her dad and sister are unaffected. And when you're 6 foot 4 in middle school, kids can be particularly mean, as Stillman tells the mag:
"They called me 'giant' and 'giraffe legs.' I felt humiliated and didn't have any friends. I'd cry every day and hid away in my bedroom a lot.

"Every night after school, I'd get MSN messages saying horrible things – I felt I couldn't escape the bullies even at home."
But Stillman is getting the last laugh. It turns out she has the ideal body type for modeling, a path she's now going to pursue: "[A modeling] scout said I was the perfect height. I was nervous at first, but now I'm definitely considering it. I'm proud of my height -- I'm the happiest I've ever been."
Click over to Closer magazine to read more of Caroline's touching story.
PHOTOS: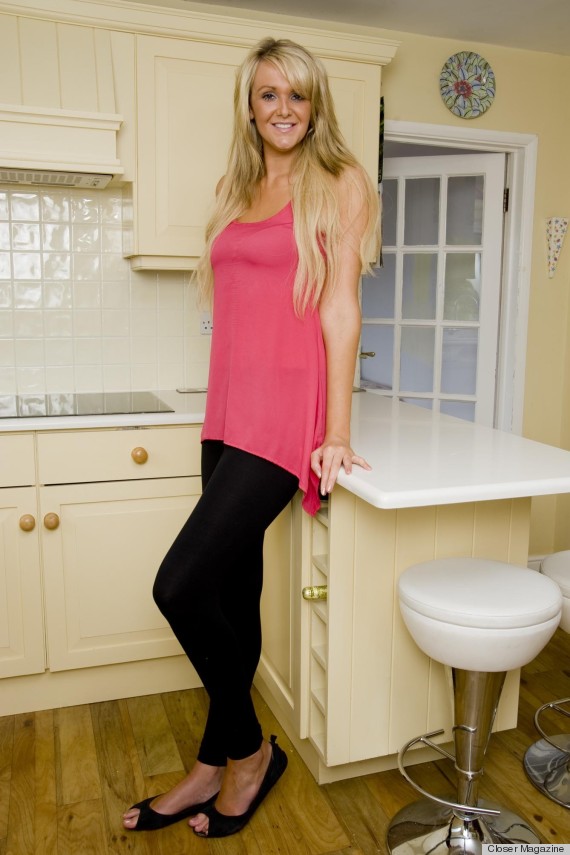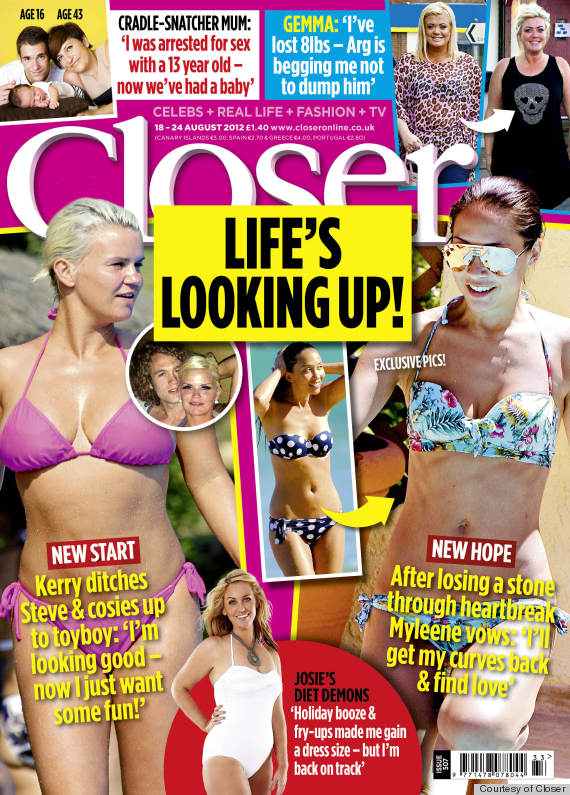 See some models who say they were also bullied below:
Cindy is the epitome of a Supermodel as the face of the 90s model craze, bringing the role of professional model to new heights. But Cindy has confessed that she was teased by other girls in high school for her modeling career...hmm, jealousy much? (Getty photo)

The 17-year old model has quickly risen to supermodel stardom due to her gap-toothed smile, full lips and babydoll face. But Lindsey has said, "I was actually always really self-conscious about my gap. In middle school, this group of girls were always trying to beat me up - they called my gap a parking lot... I felt skinny and tall. It was the worst time of my life. But I don't feel like that anymore. Modelling has really helped build my confidence."

Believe it or not, the British model-turned-actress, named the Hottest Woman on Earth by Maxim earlier this year, was actually told to lose weight when she first started modeling. What's more, it turns out that Rosie's most famous asset was the very thing that got her teased when she was younger. Rosie told GQ, "I got teased because of my lips...I used to get called 'T*t Lips' -- because I had big lips but no breasts. And then I was called 'Kipper Lips'." In addition to being bullied for her full pout by her classmates, the Victoria's Secret Angel added, "And boys didn't really go out with me." Oh, how much has changed.

According to AskMen.com, Tyra Banks revealed that she struggled with bullying as a kid. The supermodel said, "I used to be the freak at school. I was five foot nine and really skinny. I used to get picked on a lot. But now I can get my own back." There was a boy who used to say, "'I do not want that tall, skinny, braces mouth, big forehead girl anywhere near me.' I just broke down." But Tyra got the last laugh after she approached him post-fame saying, "'Antonio? It's me, Tyra, from school!' He was like, 'No way!' So that was nice. I got a little revenge there!" (Getty photo)

The October GQ cover girl admitted to the mag that she gets pretty shaken up when it comes to all the online haters. The Dutch beauty whose gapped-tooth smile is partly responsible for her rise to fame said, "It hurts when you're having a tough day and someone says, 'She's so f**king ugly I wouldn't let my dog near her...And 500 people 'liked' it!" We would certainly let our dogs near Lara. (Getty photo)

Newcomer model Chanel Iman rose to fame in the blink of an eye. At only 16 years old, she's the youngest model to be featured on the cover of Vogue! However things haven't always been so easy for the Victoria's Secret Angel. Chanel's had her fair share of bullying for being super skinny and tall, as most models are. But she's learned ignore the haters, saying, "I've always been judged and bullied for being tall and skinny my whole life. Early on I listened to others and failed to appreciate what God gave me until I at last excepted what an amazing blessing it was to love me for me."

Supermodel Lily Cole was unsurprisingly bullied for her most well known asset as well, and the very trait that helped boost her career: her red hair. The model-turned-actress has admitted to being teased on the playground, saying, "When I was younger I definitely did face anti-ginger prejudice. As a child all teasing hurts, whether it's because you're fat or a different race or have red hair. I had enough comments from a couple of people to make it a sore point." But, Lily says, "I sympathize with children who are going through it but when they get older and are away from stupid children making comments, most people grow to love their red hair." Okay, let us just say: we love Lily's red hair! (Getty photo)

In an interview special with Ford Models, the "plus-size" model has spoken out about her eating disorders and pressure to be thin. Crystal claims she was bullied by the fashion industry to maintain her stick-thin figure. The model has said, "I feel pressure from -- more than anyplace -- from the public, and the media." Crystal is nowhere near "plus-size" these days, as the former plus-size model has lost a considerable amount of weight that she claims was unintentional. If you ask us, Renn looks just right.

As the world's first transgendered supermodel, it's really no surprise that Lea T has taken her fair share of bullying. The model told Oprah, "I was hoping I was gay. I was like, ok, I'm gay, because for my family it's less painful....I wish I could accept my body as a man....I would be a straight guy, having a girlfriend and a family, daughters, married, a normal life, but it's something in your brain." But Lea has embraced her identity -- and so has the fashion world, putting Lea on runways, magazine covers (see above) and ad campaigns.

Long before her reality show career, the Baby Phat empire and her "Simmons" last name, Kimora Lee was a successful runway model. She, too, claims she was bullied by schoolmates for being tall, as she was a whopping five foot ten by the time she was 10 years old. She was also poked fun of for her half-Asian heritage and not fitting the African-American stereotype. She recalls, "All the black kids said, 'She thinks she's white!'" Now Kimora's got enough success to leave all the teasing behind. (Getty photo)
Want more? Be sure to check out HuffPost Style on Twitter, Facebook, Tumblr and Pinterest.