You know how it is? You're just chilling on your yacht, dog-earing pages of the new Neiman Marcus catalog, when your second wife's third cousin Kevbert from Atlantaham calls up and announces he's "Bringin' the whole crew up to that boat y'all got up there for Labor Day weekend... y'all don't mind, right?"
What else can you do but try to give your fancypants sea vessel a little more downhome appeal? Thankfully, Freestyle Cruiser has got you covered: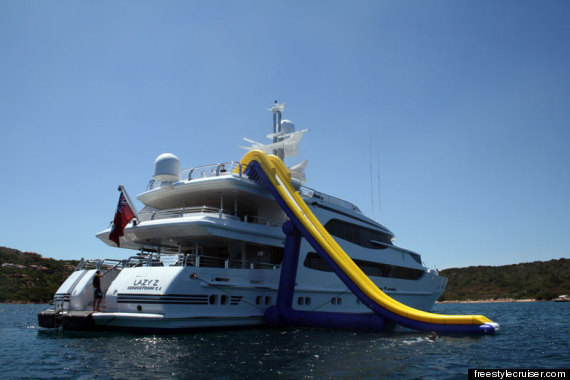 SUBSCRIBE AND FOLLOW
Get top stories and blog posts emailed to me each day. Newsletters may offer personalized content or advertisements.
Learn more