SF's Iconic Brown Twins Face Life Apart - SFGate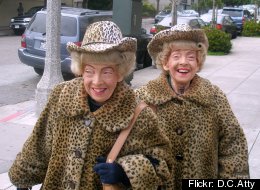 www.sfgate.com:
For once, the Brown twins are not in matching outfits. Marian B. is in hers, a leopard-print cowboy hat and car coat, but her sister, Vivian A., older by eight minutes, is in bedclothes at Davies medical center.
"My sister has Alzheimer's, so she has to have 24-hour care, because they're afraid she will go out and get run over or something," says Marian, offering a straight answer to the question everybody who sees her on the streets stops to ask. "Where's your sister?"