The mother of two, who met her husband Ryan Sutter on the inaugural season of "The Bachelorette" in 2003, is known for her fit figure (she's showed it off here, here, here...) But after giving birth to her children, Maxwell and Blakesley, Sutter decided she wasn't as proud of her bikini bod as she'd once been. "After nursing both my kids for a year each, my boobs were deflated," she told the magazine. "And I had a droopy eye. It was something that I noticed in every picture I've ever taken."
While we were a little dismayed to hear the gorgeous mom had gone and messed around with her face (and chest), she may just be following a "Bachelor" franchise tradition. Vienna Girardi, winner of season 14 of "The Bachelor" and a "Bachelor Pad 2" contestant, had a nose job following her "BP2" appearance. Ella Nolan, also on season 14 of "The Bachelor" and "Bachelor Pad," underwent rhinoplasty, breast implants and liposuction after her stint on TV.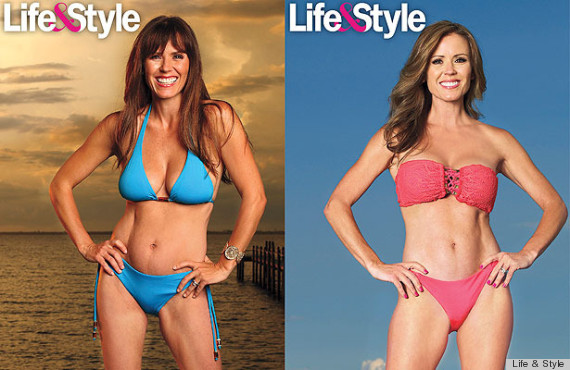 Stars who regretted their plastic surgery:
SUBSCRIBE AND FOLLOW
Get top stories and blog posts emailed to me each day. Newsletters may offer personalized content or advertisements.
Learn more