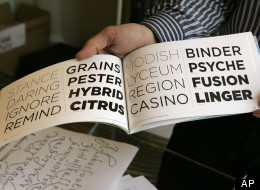 Andrew Baumann and Erica Seifert assess the Ryan selection.
John Sides compares Paul Ryan with other potential VPs.
Harry Enten examines Romney's decision-making process.
Ezra Klein asks, why is Obama leading?
The Romney campaign predicts a convention bounce - and an adviser says that polls don't matter.
Nate Cohn argues that losing seniors will sink Romney.
Amy Walter says independents want a government that works, not a clear choice on governments' role.
Pew Research reviews its findings on the dynamics of Medicare.
Walter Shapiro urges reporters to talk to voters.
Stu Rothenberg offers a caution: watch poll sample composition.
John Geer and Doug Rivers explain the Vanderbilt/YouGov Ad Rating Project.
Errol Morris conducts an experiment on the believability of typefaces.