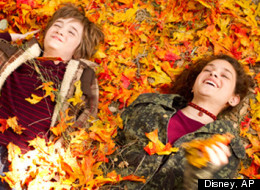 August and September are notoriously thin months at the movie theater, but critics seemed to take extra pleasure in lashing "Expendables 2" for its crimes.
The film, which stars every working action star (Stallone, Schwarzenegger, Crews, Willis, Van Damme, Norris, Lundgren, Li, Statham, Couture), was panned as a failed throwback by many a sharp shooting writer. Here's how Newsday's Rafer Guzman started off his 1.5 (out of four) star review: "Yeah, yeah, I get it: 'The Expendables 2' is a fun-loving throwback to the gloriously bad action films of the 1980s. Here's what I don't get: Why couldn't it be a throwback to the good ones?"
Elsewhere in the critical universe, Jordin Sparks' performance in "Sparkle" -- Whitney Houston's last film -- was widely panned as flat. In music, 2 Chainz' first studio album under that name was mostly well-received, though of course, not everyone was a fan.
TV shows didn't fare much better ("Breaking Bad's" hot streak notwithstanding), with "Animal Practice" getting at least one lecture and "Stars Earn Stripes" drawing a good amount of critical ire.
Check out the reviews in the gallery below. Let us know which ring true and which missed the mark in the comments.
Robert Blanco of USA Today took issue with the basic premise of "Animal Practice," which stars Justin Kirk and Crystal ... the monkey: "How was it possible for NBC to survey a broadcast landscape where the two most popular comedies are ABC's 'Modern Family', one of the smartest family comedies ever to air, and CBS' 'The Big Bang Theory,' a clever comedy about incredibly smart people -- and conclude that the path to ratings gold begins with a show starring a monkey?"

Rafer Guzman was one of many critics to take issue with the film's clumsy presentation: "Director Simon West ('Con Air') gives the movie a jokey, sloppy, straight-to-video feel, but he's not the only one. Arnold Schwarzenegger and Bruce Willis are back with bigger roles and more one-liners about their better movies; the famously wooden Chuck Norris, in his franchise debut as Booker, seems to have petrified with age. The only player with his heart in the game is Jean-Claude Van Damme, relishing his role as a European villain named -- get this -- Vilain."

Tom Long at the Detroit News couldn't resist the easy pun in his takedown of the film: "Unfortunately, "Sparkle" doesn't all that much." He was one of the few to rave about Jordin Sparks' performance, but felt the film ultimately didn't chalk up: "Sadly, 'Sparkle' will likely be remembered mainly as Whitney Houston's final film; and while it's hardly worthy of her, it does show again what a natural star she was on screen, even as an uptight mother. Such a loss. It's nice that 'Sparkle' honors the memory of Motown's heyday; if only it could have lived up to those standards. Instead, it dances with too many ghosts from movies past."

Michael O'Sullivan calls the film a "two-ply weeper" in his two (of four) star review, and though he allows that the young CJ Adams has an undeniable charm, that's about all the movie offers: "Anyone with an expectation of reality, or an aversion to mawkish melodrama, should probably stay home."

Tauheed Epps, known as 2 Chainz, knows a thing about music. After all, the veteran formally known as Tity Boi wrote his electric guest verse on Kanye West's "Mercy" in 15 minutes. Unfortunately, Billboard felt his new album, B.O.A.T.S., came up short: Unfortunately, Based on a T.R.U. Story, 2 Chainz' much-anticipated new album, does not really reveal that story, or any substantial story, for that matter. That's not to begrudge 2 Chainz for making an album filled with sinewy beats, repetitive hooks and comically constructed one-liners -- all of those elements made mixtape cuts like 'Spend It' and 'Stunt' knock hard against any preconceived notions of who 2 Chainz was. The problem is that the hints of personality underneath the braggadocio overflowing on Based on a T.R.U. Story exist as faint flickers, pointing to a storytelling skill that has yet to be given the spotlight."

Willa Paskin wrote a smart, blistering takedown of NBC's "Stars Earn Stripes," a reality show featuring Not-A List celebrities playing around with real war weapons. Her headline is a good indication of her beef with the "jingoistic" program: "War, Just Another Reality Show." Here's more, though the whole thing is really worth a read: "Attempting to give this whole tawdry spectacle a hint of respectability, but actually just giving it the stench of mortification, is Gen. Wesley Clark, who needs better advisers, or at least ones who will keep him from pimping himself out to ethically dubious reality TV shows. Last night, he willingly delivered the line, 'I would have loved to command a platoon like this,' to a group of people that includes a WWF wrestler, a guy who used to play Superman and a former member of 98 Degrees. 'What a great compliment,' said host Samantha Harris. (Yes, this show has a host.)"