"You know, in the past, when people pointed out that something was inaccurate, why, campaigns pulled the ad," Romney said on the radio. "They were embarrassed. Today, they just blast ahead. You know, the various fact checkers look at some of these charges in the Obama ads and they say that they're wrong, and inaccurate, and yet he just keeps on running them."
"First of all, ads are propaganda by definition. We are in the persuasion business, the propaganda business ... Ads are agitprop ... Ads are about hyperbole, they are about editing. It's ludicrous for them to say that an ad is taking something out of context ... All ads do that. They are manipulative pieces of persuasive art."
Three months before the election, President Barack Obama gets good marks from Americans for his handling of terrorism, fair marks for education and foreign affairs, but poor marks on immigration and three big economic issues: the federal budget deficit, creating jobs, and the economy generally.
A bit of background here: Obama's Affordable Care Act Medicare cuts reduce how much the program pays hospitals, private insurers and other providers. The $716 billion in savings helped free up funds to pay for other health programs, like the expansion of insurance to 32 million Americans.

That was the primary purpose, at least. There was also a really important side effect: The health care law extended the solvency of Medicare's Trust Fund. If the program pays hospitals less, each dollar stretches a little bit further. Earlier this year, the independent Medicare Board of Trustees estimated that with these cuts the trust fund would remain solvent through 2024.
In stark contrast to 2008, when a strong partisan tailwind propelled Democratic voter registration to record levels, this year Republican and independent gains are far outpacing those of Democrats.

In Florida, Iowa, North Carolina, Colorado, and Nevada -- tossup states where direct election-year comparisons could be drawn — the numbers are striking. Democratic rolls increased by only 39,580, less than one-tenth the amount at the comparable point in the 2008 election.

At the same time, GOP registration has jumped by 145,085, or more than double for the same time four years ago. Independent registration has shown an even stronger surge, to 229,500, almost three times the number at this point in 2008.
I'd rather O'Brien ask Sununu: Okay, if you want to cut the deficit by as much as Paul Ryan, but you're not going to raise taxes, and you're not going to touch Medicare, and you're not going to touch defense, and you have no plan for fixing Social Security, what exactly are you going to cut, considering most of the rest of the budget is Medicaid, income security programs, benefits for veterans and federal employees, and classic government services like road-building, science-investing, education-spending, and health-inspecting?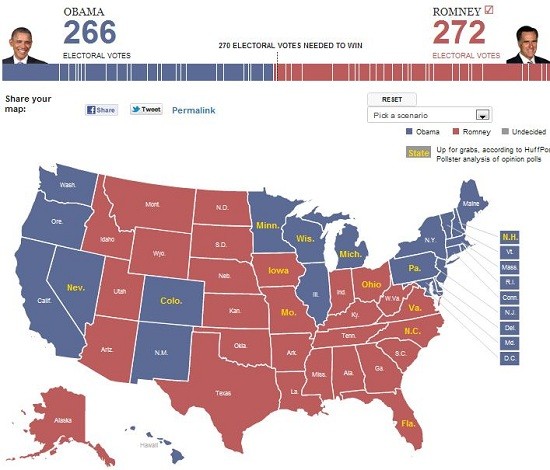 ALSO ON HUFFPOST:
Political Reaction To Mitt's VP Pick
SUBSCRIBE TO & FOLLOW TRUMP'S FIRST 100 DAYS
How will Donald Trump's first 100 days impact YOU? Subscribe, choose the community that you most identify with or want to learn more about and we'll send you the news that matters most once a week throughout Trump's first 100 days in office. Learn more