Angelina Jolie And Hilary Clinton, Ellen DeGeneres And Madonna: Surprising Celebrity Family Relatives (PHOTOS)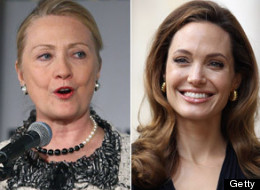 Talent often runs in the family, especially in Hollywood.
But you might be shocked to know that some of the biggest A-listers -- like Angelina Jolie and Secretary of State Hilary Clinton - are related! Jolie and Clinton are 9th cousins, twice removed.