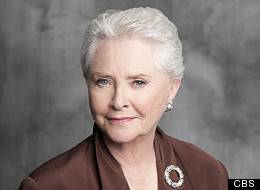 Susan Flannery is leaving "The Bold & the Beautiful."
Soaps In Depth reports Flannery is leaving the series after playing matriarch Stephanie Forrester on CBS' "The Bold & the Beautiful" since the show premiered in 1987. She was one of the few remaining original cast members on the series. According to Soaps In Depth, Flannery has told producers she wants off the show and has signed an agreement that would allow the series to form a storyline around her departure.
Reports of Flannery's planned exit comes just days after Ronn Moss decided to exit the series. Moss, who plays Ridge, Stephanie's son on the series, will depart September 14. Moss was also one of the original cast members.
"Bold & the Beautiful" head writer Bradley Bell told TV Guide Magazine that Moss' exit was a huge blow and "it came out of the blue."
"I only found out last Thursday [Aug. 9] about Ronn's decision not to renew," Bell said. "So I'm very sad but also very grateful for the 25 years we did have with him. Ronn is a wonderful man and a great actor and he'll be sorely missed."
The soap plans to write Ridge out briefly before recasting the character.
Katherine Kelly Lang has played Brooke since the series began and issued a statement saying she'd remain with the series.
"I'm very happy to tell you that I have re-signed my contract with 'The Bold & the Beautiful' for two more years," Lang said in a statement. "Brad has come up with an exciting new storyline for Brooke that I think the fans are going to love."