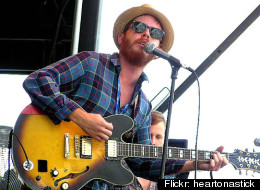 This article comes to us courtesy of SF Station.
By Matt Crawford
After months of talk, San Francisco finally gets a taste of America's Cup action with the first official regatta of the long racing season before the finals are held in July. Stern Grove Festival closes the book on its 75th Anniversary Season while Speakeasy Brewery celebrates 15 years of craft brews in San Francisco. Japantown is preparing for big crowds with the return of the J-Pop
Summit Festival and local skaters and chili chefs head to Potrero del Sol Skatepark to face off at Toad & Salmon's Chili Bowl Cook Off and skate contest.
Free Events San Francisco
The finals don't arrive for almost a year, but the America's Cup festivities officially get under way this week with a weeklong World Series regatta and a party featuring Dr. Dog this weekend at the Marina Green

Local skateboarders work up an appetite at Potrero del Sol Skatepark with the 8th Annual Toad and Salmon Chili Bowl Cook Off. The event features a skateboard competition while local chili cooks face off with their best recipes.

Japanese pop culture is on full display over two days at Japantown, featuring celebrity appearances, fashion, anime, technology and art. This year's theme is "Cyberpop Overload!"

San Francisco's Speakeasy brewery celebrates 15 years in the craft-brew business with food, music and beer in its Bayview parking lot. Food trucks and local bands will be on site along with $3 brews, including fan favorites and special releases.

It's the end of the road for the 75th season for Stern Grove Festival, which celebrates with a performance from indie rockers OK Go and The Family Crest.

Chinatown's streets will be extra crowd this Sunday as the mobile Sunday Streets party takes over the neighborhood for an afternoon.