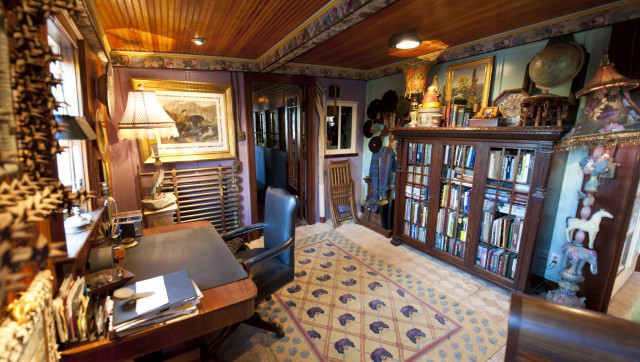 A former New York harbor ferry has been converted into a floating hotel docked in Hoboken, New Jersey on the Hudson River.
The five-bedroom, 16-bunk hotel also comes equipped with a dining room, which looks to be in the former hull of the ship, the Daily News reports. The ship, which throughout its 105-year-history has been a ferryboat to Maine, patrolled Boston Harbor during WWI, brought immigrants from Manhattan to Ellis Island, and brought passengers to Governors and Liberty Islands.
SUBSCRIBE AND FOLLOW
Get top stories and blog posts emailed to me each day. Newsletters may offer personalized content or advertisements.
Learn more