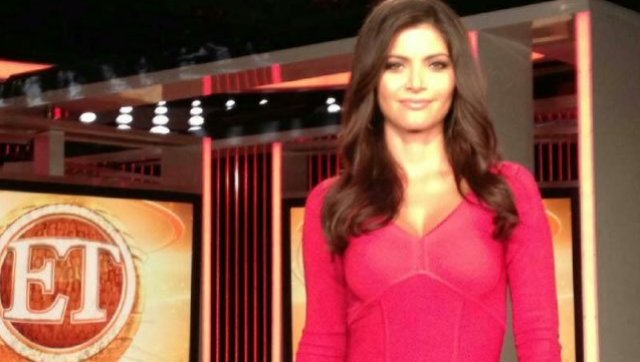 Mientras se prepara para presentar la tercera temporada de "Mira quién baila" y despedirse este 31 de agosto de "Despierta América", HuffPost Voces obtuvo información de que Chiquinquirá Delgado fue invitada para ser presentadora de 'Entretaiment Tonight', quienes estarían encantados de tenerla dentro del show, aunque aún depende de que Univision le dé permiso.
Además, una fuente dentro del show nos dijo que estando de visita en Los Angeles, Chiqui fue invitada a ser presentadora del exitoso show, incluso visitó los estudios, y como lo podemos ver en la foto que obtuvimos, hasta hizo prueba de cámara. Pero pese a que la producción y ejecutivos querían que se quedara desde ese momento como conductora, la guapa venezolana no pudo.
"Por ser talento de Univision, Chiqui requiere del permiso de la cadena para poder salir en "ET". Nos enteramos que ya hizo la solicitud formal pero todavía no ha obtenido respuesta", nos dijo otra fuente que labora dentro de la cadena hispana.
HuffPost Voces se comunicó con Elizabeth Hernández, publicista de Chiquinquirá Delgado, quien solo nos dijo que por el momento no tenía comentarios al respecto.
Lo cierto es que supimos que Chiquinquirá está feliz con la propuesta y listísima para su participación una vez le den el permiso. Sobre todo porque a partir de septiembre, si bien estará ocupada con "Mira quién baila", tendrá más tiempo libre para aceptar este tipo de propuestas al no tener el compromiso diario de estar en "Despierta América".
MIRA A CHIQUINQUIRÁ DELGADO EN FOTOS:
SUBSCRIBE AND FOLLOW
Get top stories and blog posts emailed to me each day. Newsletters may offer personalized content or advertisements.
Learn more