User alexthe5th posted this bit of background:
For my birthday my girlfriend made reservations at one of the top French restaurants in Toronto, and in the "special requests" box she wrote "please fold a napkin into the shape of a dinosaur". This showed up as a centerpiece along with the main course.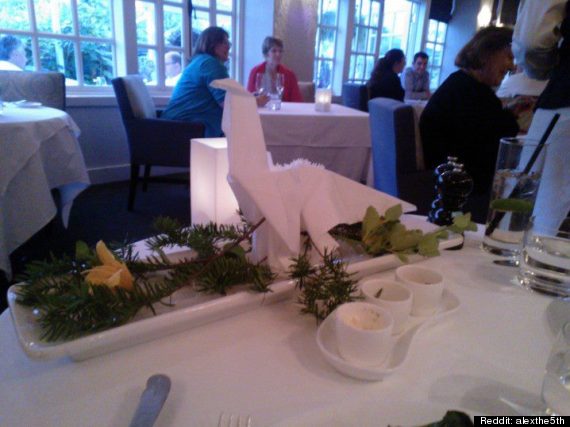 SUBSCRIBE AND FOLLOW
Get top stories and blog posts emailed to me each day. Newsletters may offer personalized content or advertisements.
Learn more