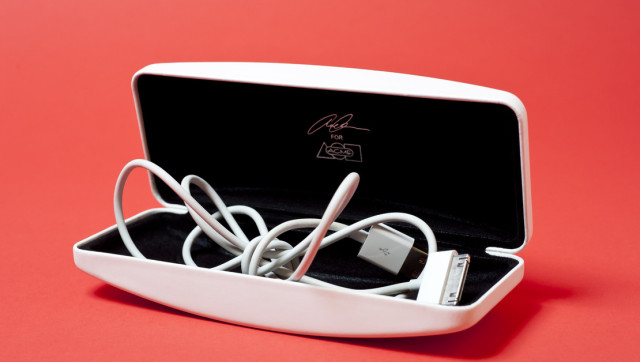 Sometimes when we're in a rush, we have a way of carelessly stuffing our phone cords, earbuds and other wires in our bag without wrapping them up. The result: they become a jumbled mess we end up having to untangle later. But there is a good away to avoid this annoyance.
If you're like us and have multiple pairs of sunglasses, then you've probably got an extra case or two hand handy. Just wrap your cords up (separately) and then place them in the sunglass case. Make sure they are wrapped tightly and avoid snapping the holder shut on the wires to ensure they don't get damaged. Then when you go looking for them--voila! They'll be just as you left them.

SUBSCRIBE AND FOLLOW
Get top stories and blog posts emailed to me each day. Newsletters may offer personalized content or advertisements.
Learn more