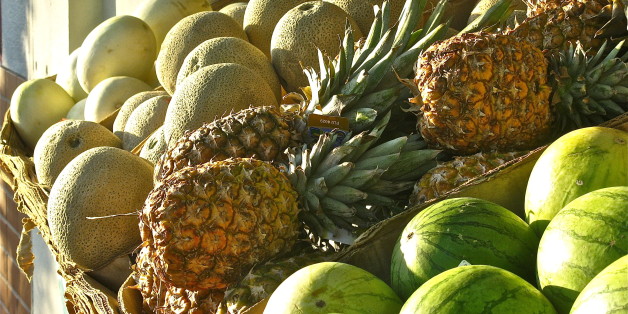 There's nothing worse than cutting into freshly-bought fruit only to find that it's brown, bruised and just can't be used. It's the saddest kind of surprise. Even worse than the disappointment, though, is that it puts you, the cook, in a tough predicament. Without ripe fruit you can't make that guacamole recipe -- yes, avocado is technically a fruit -- or that stone fruit cobbler. Now what?
Luckily, not-so-optimal produce is an easy problem to solve -- you just need to know what to look for. Some fruits lets you know they're ripe based on color; with others, its all about touch. Here are 12 tricks to help you sort it all out. They should come in especially handy in the midst of summer, when fresh fruit is everywhere.
Related on HuffPost:
The Best Watermelon Recipes
SUBSCRIBE AND FOLLOW
Get top stories and blog posts emailed to me each day. Newsletters may offer personalized content or advertisements.
Learn more