Friends Remember St. Francis Alum Megan Boken's Laugh, Positivity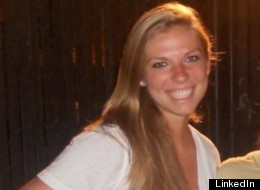 While Megan Boken's loved ones look ahead to her visitation and funeral Mass this week, they are also looking back fondly on their memories of her—the contagious laugh, the smile, the positive attitude and the strength.
Boken, 23, was the victim of a fatal shooting Saturday in St. Louis. The Wheaton native and St. Francis High School alum had returned to St. Louis University to visit friends and play in an alumni game Saturday afternoon.
Bridget Fonke, a SLU alum and Boken's former teammate and roommate, said her best friend was a "beautiful person."