The Trending 20: Single Teens Say 'Hi Boyfriend' On The Twitterverse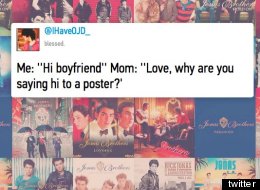 "The Trending 20" is a regular series where we round up interesting, informative and hilarious tweets from worldwide Twitter trending topics, fueled by young tweeters on the interwebs. Have one to submit? Give us a shout @huffpostteen.
We're not sure how the TT #HiBoyfriend got started, but by Saturday afternoon it was safe to say that it had been taken over by all the single ladies of the Twitterverse, dedicating tweets to their future boyfriends (aka Bieber and One Direction, respectively) or lamenting their tragic and unavoidable boyfriendlessness for all eternity. Either way, the tweets made us LOL. Check out our top trending 20 in the slideshow below and share your own #singlewoes in the comments!